Susan's

Tags

I love to share!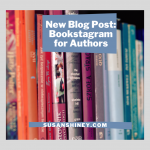 Authors as bookstagrammers?
I have done some initial research into bookstagram for authors and think it just might be a good fit for me. This journey continues my Instagram for writers kick for the last couple of months. I've figured out Reels, IG Live, and what to post as a writer.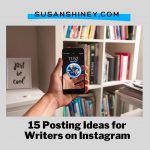 I have been learning a lot about Instagram and building my author platform for the last six months. If you want to see the checklist I use for growing my followers on Instagram you can download it here: FREE Instagram Growth Checklist.
Instagram is a great place for writers to prosper. I know some writers feel a bit overwhelmed with how to have a visual representation of the work they do. I hope this blog is helpful for them as a springboard, however there are several ideas you can add that fit to your own vibe. Social media marketing has enriched my writing life immeasurably. I wrote a blog about that here, How your Social Media Platform Will Make You a Better Writer.