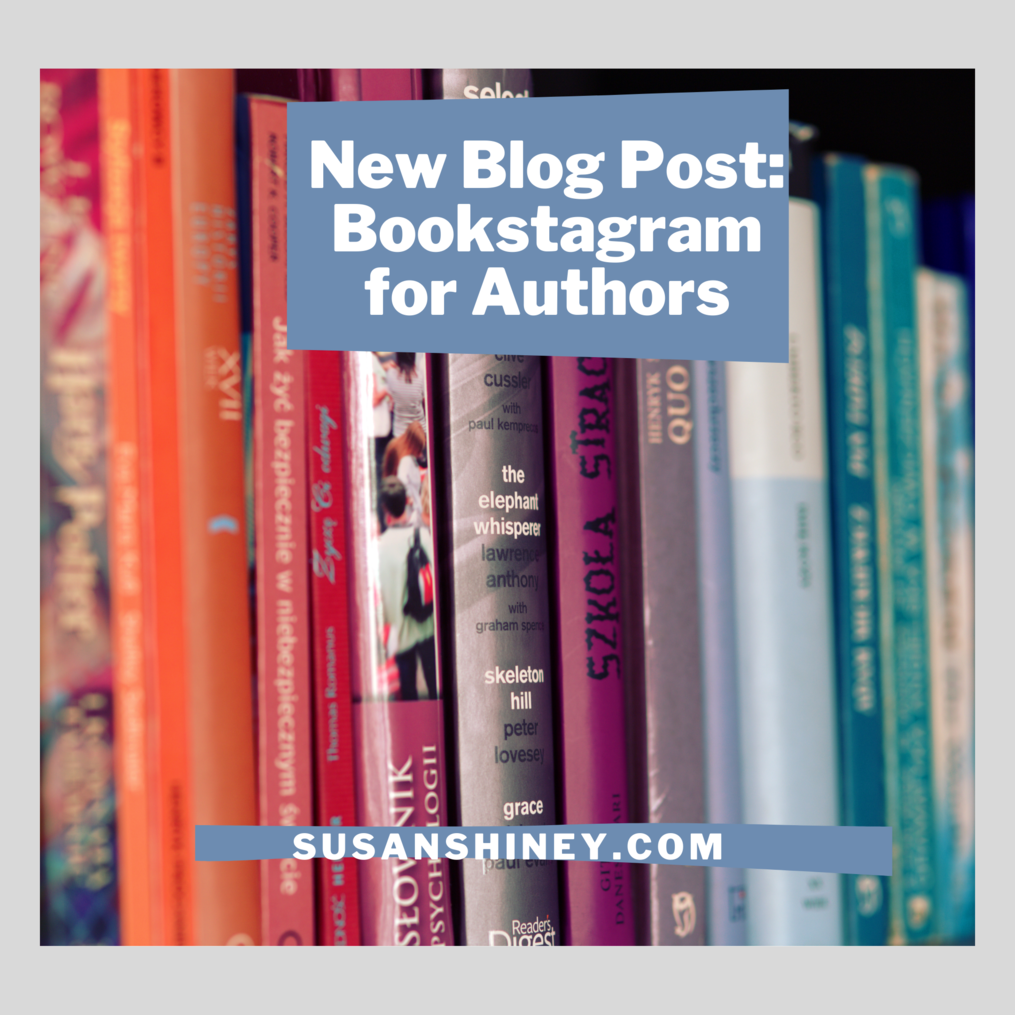 Authors as bookstagrammers?
I have done some initial research into bookstagram for authors and think it just might be a good fit for me. This journey continues my Instagram for writers kick for the last couple of months. I've figured out Reels, IG Live, and what to post as a writer.
My perspective changed while watching an IG Live Master Class on Social Media by author and bookstagrammer J.M. Buckler. (The first novel in her series is Seeker of Time.) I highly recommend authors check out the whole talk she gave with a notebook and pen in hand. She basically made clear the distinction between personal Instagram accounts and business Instagram accounts for authors. She also discusses the importance of hashtags.
My heart sank a bit listening to what she had to say. She did give us a warning that she was there to give us a dose of some tough love for writers and how they are promoting themselves on Instagram.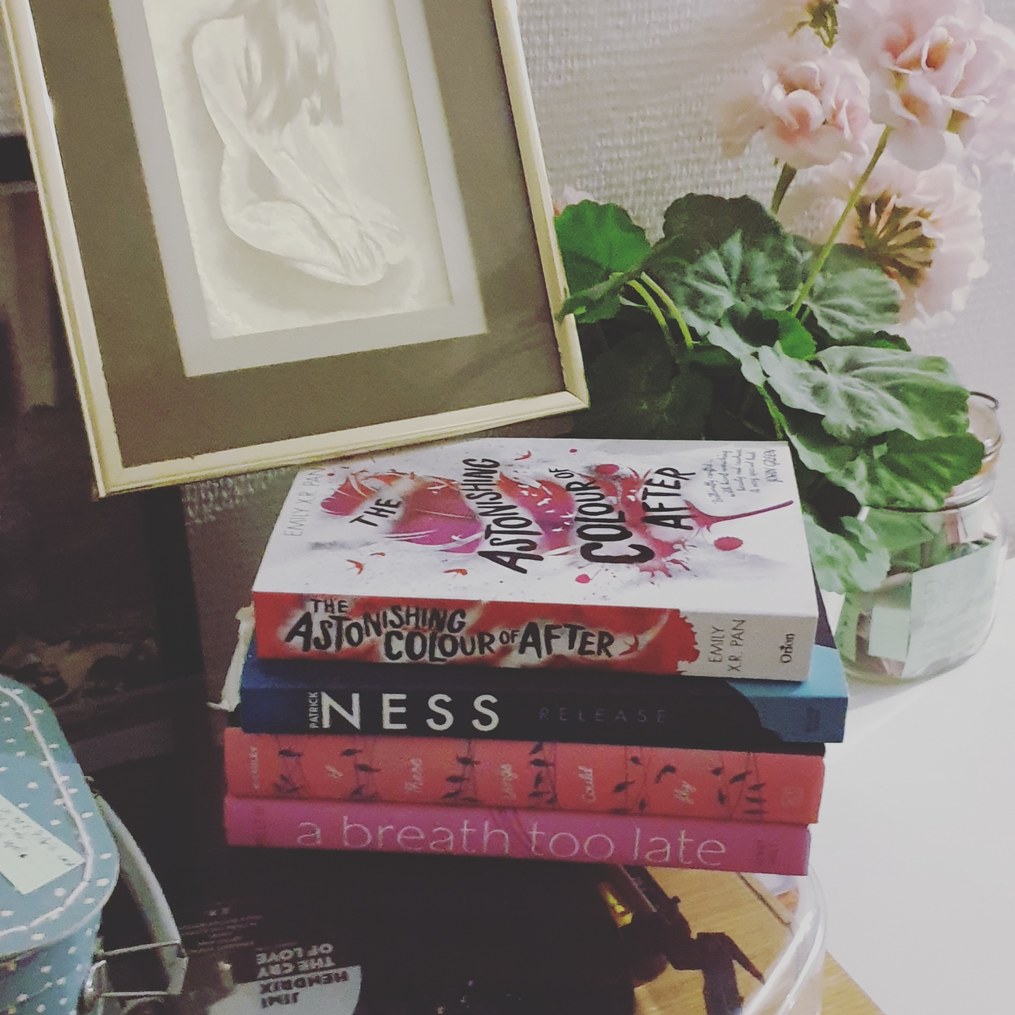 Picture taken from my Instagram with a pile of TBR (to be read) books that I might use as comp titles when I query my novel.
It made me realize, I wasn't getting from Insta what I wanted to, which is : Followers that are readers interested in my genre. Posts that are liked, shared, and commented on. Clicks to my blog articles and sign-ups to my monthly newsletter. It wasn't working and I needed to change my approach.
As content creators we hear all the time that consistency is everything, so it is easy to go full speed ahead for months without taking a breather to reflect on if what you are consistently doing is actually working.
I like the idea of mixing something a bit more artistic with my posts. I had been so focused on finding other writers on Instagram and what writers were doing, I hadn't considered diving deep into the readers' world, which is the number one thing an author should do, visualize their ideal reader and then cater to them.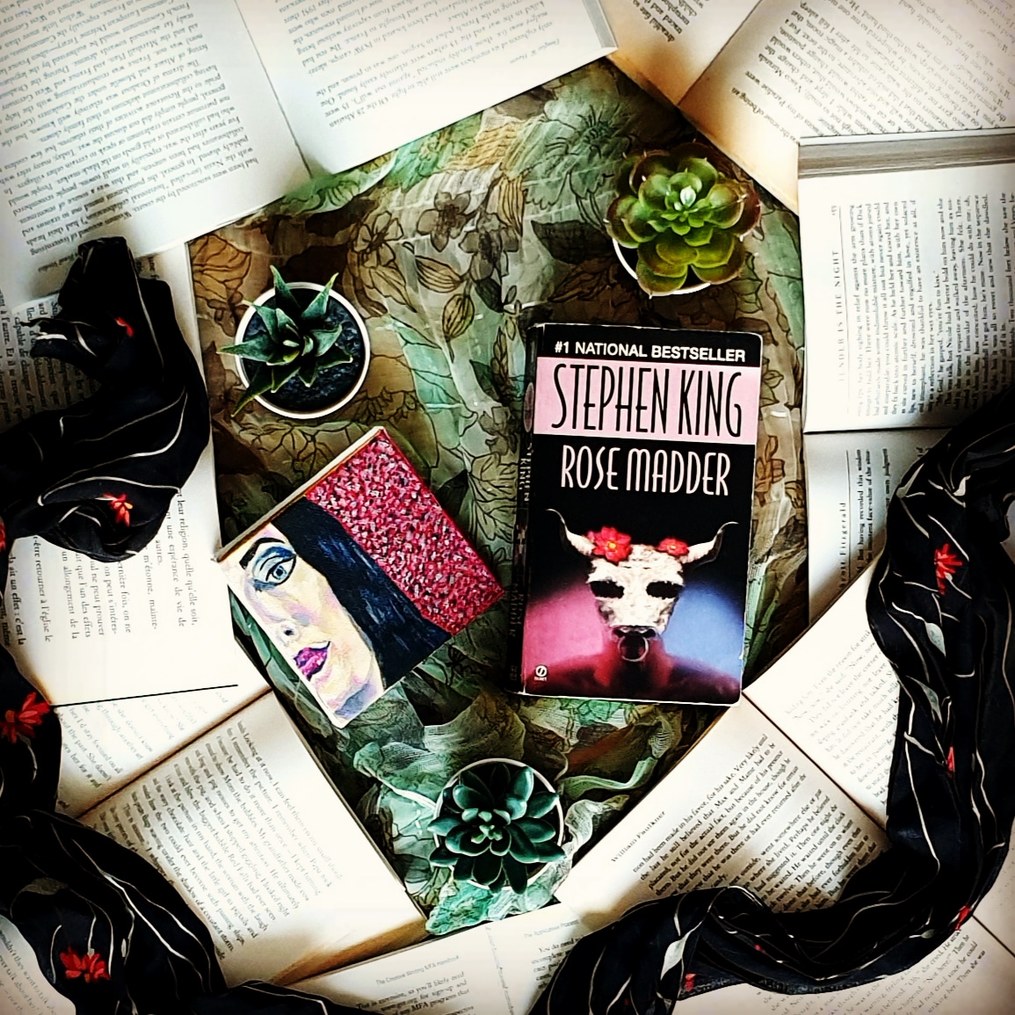 Picture taken from my IG account, playing around with backgrounds.
I started off by looking at what bookstagrammers were doing with the hashtags bookstagram, bookstagrammers, and book community, with every variation of those words imaginable. To check out hashtags look at the ones the bookstagrammers are using in their posts and make a list. It is important not to use the same ones everyday.
I also did some reading. Encompass creative has a good article about Bookstagram and How you can use it as an author. If you haven't used Instagram before this is a good Beginner's Guide to Bookstagram for Indie Authors with some more tips for starting your account.
I also found this article from Book Riot with a list of famous traditionally published authors that participated in bookstagram. New in Book's also made a list of their Favorite Bookstagrammers (Author Edition).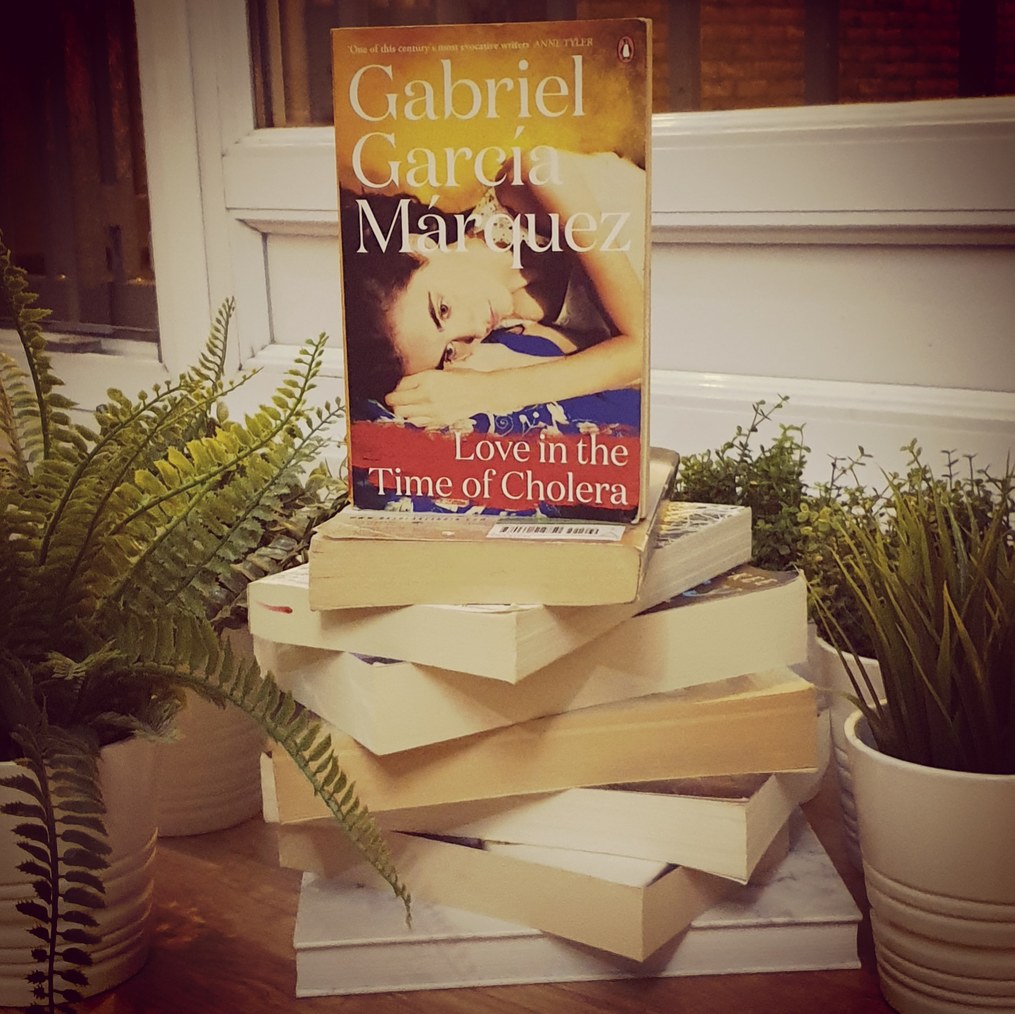 Taken from my Instagram Account, playing with stacking books.
After looking at what bookstagrammers were already doing, I started to feel a bit overwhelmed thinking about aesthetics, filters, backgrounds, and props. Then, I watched this youtube video by Jessica at Peacelovebooksxo on Read Bliss's channel in A Beginner's Guide to Instagram. She gave a demo of how she does her pictures and mentioned that if you don't have a huge supply of books that you could also use e-books, audiobooks, and even library books.
That gave me the confidence to just try it out.
Taken from my Insta account and playing with framing and beads that I took from a necklace that I broke.
Why would an author want to be a bookstagrammer?
Something bookish to mention in your query letter.
Authortuber Alexa Donne mentioned being a bookstagrammer is something you can put in the bio section of your query letter. It makes sense because it is a connection to the reading community.
Finding readers interested in your genre.
If you post specific books that relate to your novel or are in the same genre as your novel and your followers like those, it is a match made in heaven. Once your novel is ready for sale you can slip it in there and it won't stick out as overt selling. Now, that I think about it, how else would you find those specific readers on Instagram? Why did it take me so long?
You can tag the authors and publishers of the books.
If what you say it postive, of course. Here is an article about how to tag someone in your picture. This could lead to more readers interested in that book, seeing your picture, then getting exposure to you. The author or publisher can share it if they like what you did in the photo and at the very least it will show up on their profile when you go to the far right tab that shows all the photos someone has been tagged in. This might be why authors that are on Instagram have a lot more of their books featured.
Asking a question with each post prompts deeper discussions of books.
I have seen the recommendation that you always have a question with each post to promote engagement. Yes, I have only been a bookstagrammer for a week now, but I feel like my comments are much deeper than they ever have been.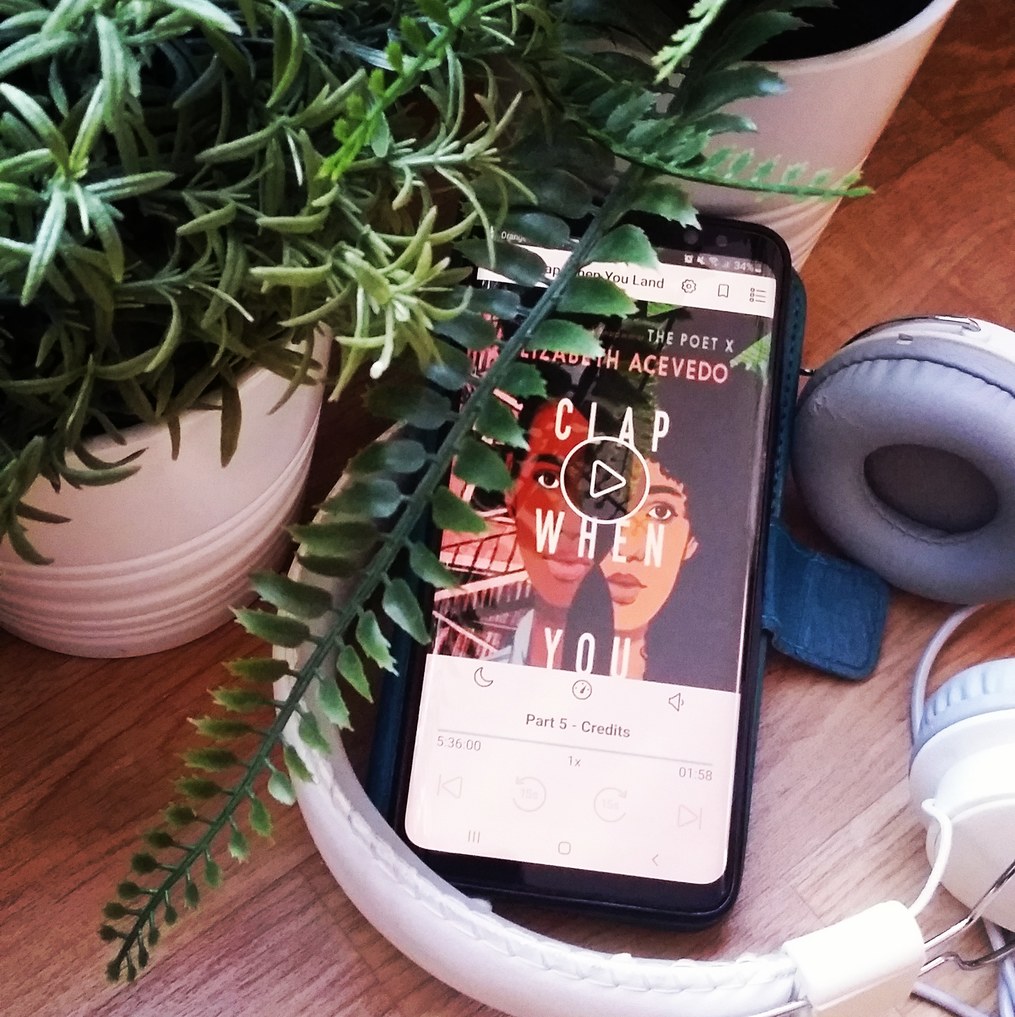 Taken from my IG account, see you can just use an audiobook taken from the library.
What if you still feel like you can't get access to enough books?
You could do a photo shoot in the library or even a book store. If you look closely some bookstagrammers definitely do that. Shots of you infront of shelves is a type of photograph I tend to see with other bookish influencers. If you are minimalist or don't have a huge library, that could be a good option.
Thrift stores are also a possiblity and will give you a good excuse to look for treasures that are in good condition. You can look for books that are on a similar theme for a Reel or just focus on the color of book spines.
This blog is a work in progress as I go on my writerly journey. Maybe, the bookstagram focus won't stick and I will change back to being more writerly lifestyle. But for now, this will be my focus. I hope to write more about aesthetics and filters in the future, but for now I am focusing on posting something everyday or six days a week at least and see where the algorithm takes me.
What do you think about authors as bookstagrammers? Will you become a bookstagrammer? Please leave a comment below.