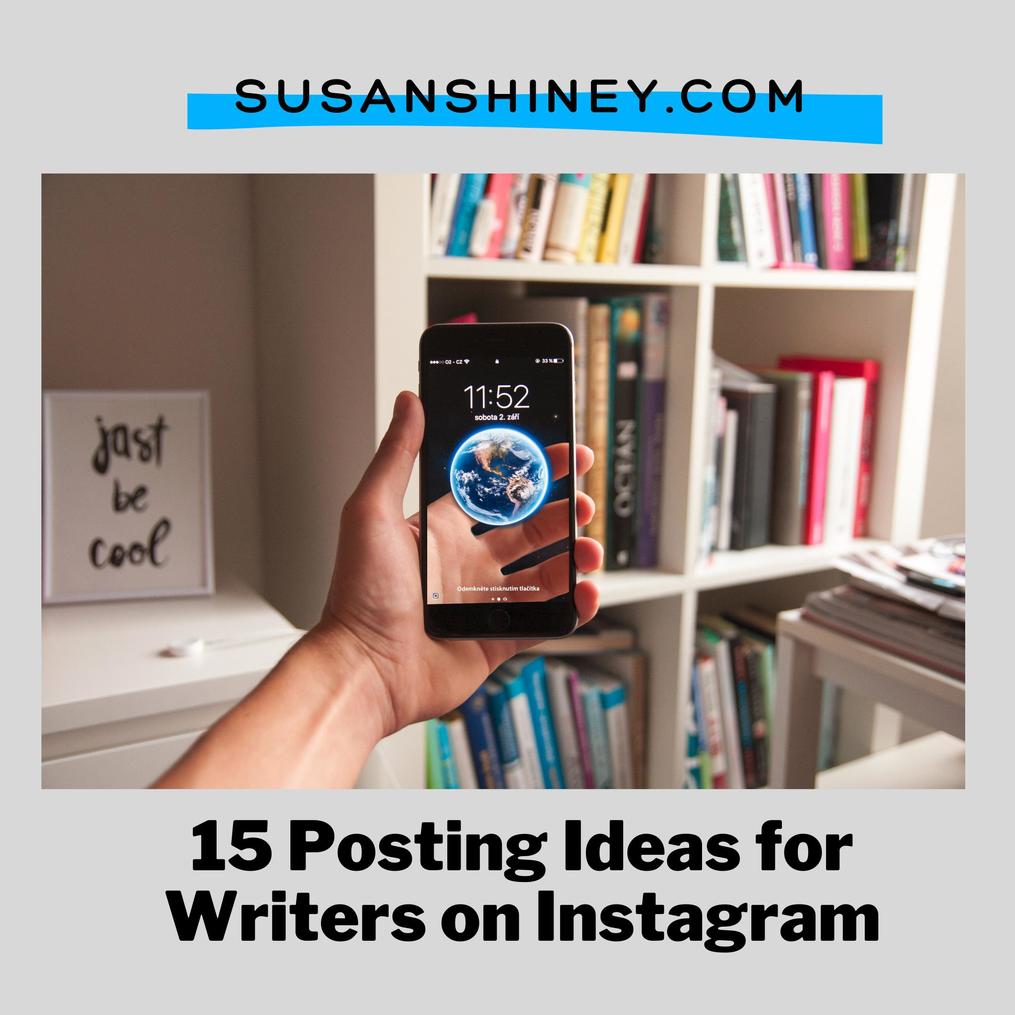 I have been learning a lot about Instagram and building my author platform for the last six months. If you want to see the checklist I use for growing my followers on Instagram you can download it here: FREE Instagram Growth Checklist.
Instagram is a great place for writers to prosper. I know some writers feel a bit overwhelmed with how to have a visual representation of the work they do. I hope this blog is helpful for them as a springboard, however there are several ideas you can add that fit to your own vibe. Social media marketing has enriched my writing life immeasurably. I wrote a blog about that here, How your Social Media Platform Will Make You a Better Writer.
I also recommend taking the time to look at other authors' and writers' profiles to see what kinds of things that they post. Especially, writers in your genre. A good way to find writers in your genre is with the hashtag #amwriting_______. For example, #amwritingfantasy has a great overview of authors in this genre and Instagram even separates the top posts from the most recent posts, so you can compare the profiles with the bigger followings and see if you can find any patterns to the types of things they post and how you can choose images that represent your brand, your personality, and what is of interest to your ideal readers.
Before we discuss what to post, I think I should mention some fun accessories you might consider collecting to spruce up your pictures. The current trends I have found are: small fake ikea plants, cute mugs of all sorts with colorful teas and coffees inside of them, rugs, scarves, fabrics, and blankets of various colors and textures, candles, string lights, freshly plucked flowers, trinkets, jewelry, and dried leaves. Playing around with these is a form of creative expression in itself.
For hashtags: try variations that include writer, writing, author, books, novels, stories, etc. Follow them all and check out how the influencers with large followings use their postings in your genre. I am big on writer's notebooks and I have one that I dedicate to social media stuff and have a long running list of hashtags. Be careful of not always using the same ones, I think the algorithms don't like that. I made that mistake when I first started posting.
Here are the 15 Instagram posting ideas for writers:
1.Inspiration boards.
These can be picture collages from pinterest, or made on a powerpoint, etc. I have seen writers use these to brainstorm atmosphere for their story, show settings, or even character attributes. I love brainstorming with visuals before writing and I enjoy seeing writers share their work too. The images can also spike the interest of future readers.
2.Your workspace.
This is really popular and as a writer I love getting ideas of how to set up my own space. Looking at these also makes me want to get to work. #writersdesk is a great place to see different office arrangements. There are so many different ways to frame a photograph of a monitor and keyboard. You can also change what document or picture is displayed on the monitor to spice it up. The insta accessories can be helpful here too.
3.Writer's notebooks.
I try to buy fancy journals with great covers and have several different types of notebooks. You can take pictures of the notebooks in different environments and also with different scribbles inside. Some insta profiles are just dedicated to lists and quotes written in notebooks with illustrations and stickers, etc. Don't forget colorful pens can be great accessories with the notebooks.
4.Your work in progress.
Somewhat similar to showing your writer's desk and notebook, the work in progress for me is printed out stories I am working on with my scribbles all over it. I also like doing videos with my wip where I flip through pages on my ipad as I highlight all the problems I want to fix. It is pretty easy to use filters to blur your words so no one can read them before they are ready.
5.Books you are reading.
These can be in your genre or what inspires you (by other authors). Your followers will be interested in either. #bookstagram is huge. Bring your books with you when you are out and about and think of creative backdrops for your pictures of your books. The beach, a garden, in front of sculptures, in the mountains, etc. Also, a great chance to play with all of the accessories I mentioned above to style with your book.
6.Index cards / Maps for world building.
Slightly different from an inspiration board, these are also prepping tools for writing that followers love to see. Spread the index cards out to play around with the order of scenes and snap a couple of pics. Maps for the worlds writers are working on building are popular also, these go well next to writer's desks too.
7.Events.
This could relate to writing conferences you are attending or speaking at, contests you are participating in, classes you are taking, writing retreats, etc. They can be events you want to go to or that you can't make but you want to promote them to give your followers interesting content.
8.Promote your writer friends
This is one of the best things about social media. Share your friends' books, blogs, webinars, websites, and anything else they are working on. Help them out and they will do the same for you.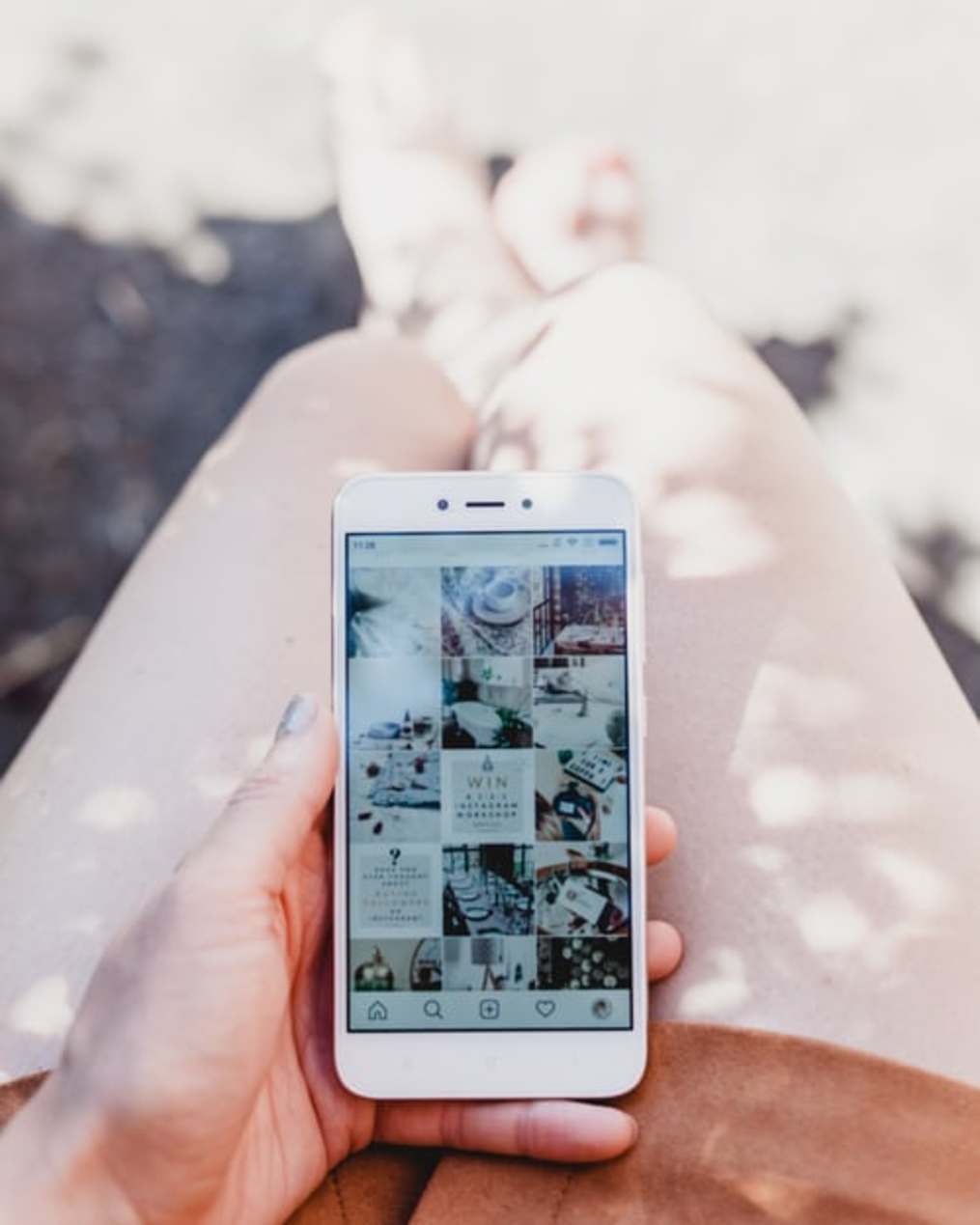 9.Movies and t.v. shows in your genre.
It could be out of your genre, I suppose, but in your genre the hashtags could bring in people interested in those kind of stories. You could take screenshots, take a picture of a show you are watching on your itablette or computer and include some commentary about it or an interesting quote from it.
10.Quotes.
These are popular too. I recommend using Canva a free graphic design application that makes it easy to create a professional post. I like to collect quotes from the books I am reading, but it is also nice to search for one's about inspiration, motivation, writing, and creativity in general.
11.Fan art - Cosplays and Illustrations
If you like to draw you could do fan art from some of your favorite characters in your genre. I have also seen authors have a lot of fun doing cosplay or dressing up as characters from popular books. Wigs, costumes, set pieces in the background, so fun!
12.Architecture / settings related to your genre
Beautiful buildings are great image on Instagram in general. But if you are a horror author you could take pictures of graveyards, gothic cathedrals, and haunted houses. For romance you could have quaint cottages, etc. Or take pictures of places that remind you of settings in novels you have read.
13.Selfies
Don't forget to include pictures of you too! It is easy to keep posting things and forget that you are the face of your brand. Your followers want to see you too so every two weeks or so remember to have a picture that actually has you in it.
14.General Instagram favs
By this, I mean sunsets, travel pictures, natural landscapes. Photographs with good composition are what the app is all about. These show entertaining elements of your everyday life, you just don't post these everyday like someone with a non-business account would.
15. Your blog posts, stories, books, newsletter info.
So, I put this one last. Don't make the mistake that I see a lot of people doing. Most marketing gurus tell you not to just post about your own products. There is the 80/20 rule. Eighty percent of the content should be entertaining and informative to your audience and only twenty percent should be you actively promoting your own website and books for sale.

Are you interested in seeing the techniques I used to build my Instagram following by 2,000 followers in six months? If so, you can download my FREE Instagram Growth Checklist : click here .
Do you have any other ideas for things writers should post online?