Susan's

Tags

I love to share!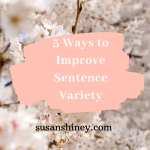 As I line edit my novel, I am writing blog posts to focus on aspects of writing I need to work on. For example, this filter word article : https://susanshiney.com/fumbling-around-with-filter-words/ .
In my last feedback session with critique partners, they mentioned my repetitive sentence structures. So true. My go to is complex sentences that start with a pronoun, in first person pov it tends to be I went...I walked...for every sentence, for 85,000 words, and that is a problem.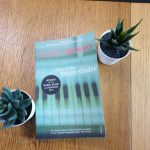 An Analysis of the Short Story: Dance of the Happy Shades
Alice Munro is a Canadian short story writer that won the Nobel Prize in Literature in 2013. I remember hearing bits and pieces about what a gifted writer she was, but I never made the time to actually read her until my writing group decided to start analyzing short stories this year. Alice Munro is the first author we have been studying.
My name is Susan, and I am a filter word fanatic. At least in the initial drafts for getting the story out, I naturally insert them everywhere. Could you have this problem as well? Let's see...
First of all, what is a filter word?
I saw a man dancing in the street as the clock struck midnight.
Saw is the filter word, this kind of sentence has an easy fix of cutting the beginning and making it a more direct experience for your reader.
A man was dancing in the street as the clock struck midnight.