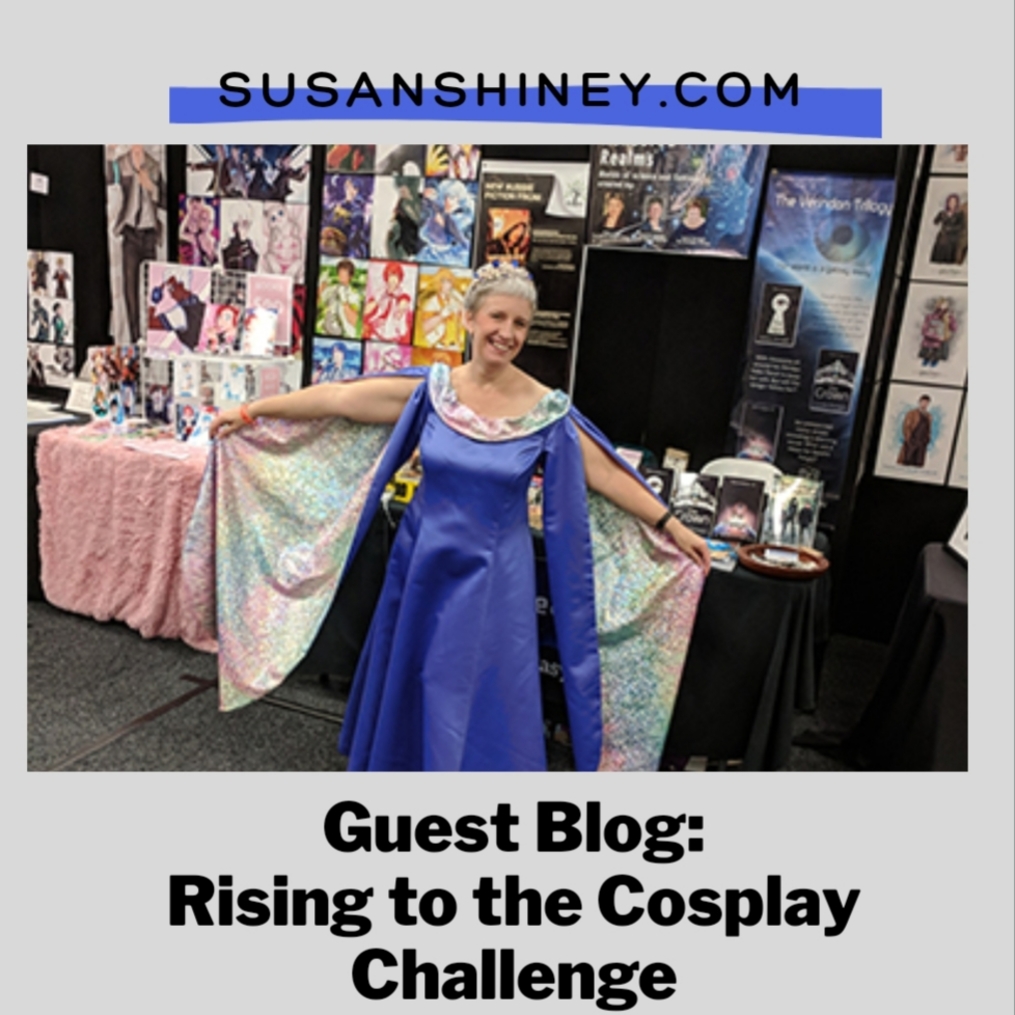 I'm a writer and I love telling stories, so it was a wonderful experience to write my Verindon trilogy. The three books in the trilogy—The Heir, The Crown and The Reign—were released in 2013 and 2014. It was a delight in May 2020 when I was able to add a new novel to my world—The Verindon Alliance.
But since I became a published author, it's interesting the different hats I've had to wear. For example, I had to learn how to be a marketer, salesperson, spruiker, and performer. I've had to learn to talk to different crowds and gatherings at different places. And it's been fine—I love performing. That's one of the reasons I like to tell stories.
I also absolutely adore attending events like Comic-Con and Supanova. Before I discovered them, I had no idea being a geek had become cool. It never was when I was in school. So once I started attending them with my books, trying to interest people in buying them, I was awestruck by the incredible cosplayers and the lengths they went to in their adoration of their favourite fandoms.
I knew other authors who dressed up as well, usually as characters from their books, and I thought that was a great idea. How wonderful to be allowed to dress as something like a princess for several days in a row, turning up in a long dress and a tiara and everyone would think it was completely normal! And in my Verindon trilogy, I had a princess, or at least, an overlord, someone who wore long colourful dresses and a crown. There was plenty of opportunity for attending an event and looking fabulous while doing it.
But then I struck a snag, for although I had worked in a store so knew how to manage money, I had done bookkeeping and knew how to manage my business's finances, although I could tell people that my books were great and they should buy them, there was one thing I couldn't do.
I couldn't sew.
Not only could I not sew, but I was also hopeless at crafts and putting things together with my hands in that way. I may have many talents, but I've never had either the ability or the patience to do something like that. I knew nothing I put together would ever match up to the glory that my beloved characters displayed in their fantastic, colourful dresses.
So I looked online. I searched in all places—costume shops, eBay, Etsy. I looked in dress stores, trying to find something that both looked right and was reasonably affordable. But the kinds of dresses worn on my planet, with their flowing gowns and emphasis on colour, didn't seem to be anywhere, at least not at a price I could afford.
I tried to settle on something less stunning, but it didn't have the same effect. I knew that a good costume could turn heads, but what hope did I have when I couldn't do something like that?
Fortunately, I had the next best thing—a mother-in-law who could.
I hadn't asked her initially as she'd been insanely busy at the time, but one day she turned to me. "You know, I'm going to get back into sewing. I can do some clothes for you if you like."
"'Well," I said, "now that you mention it …"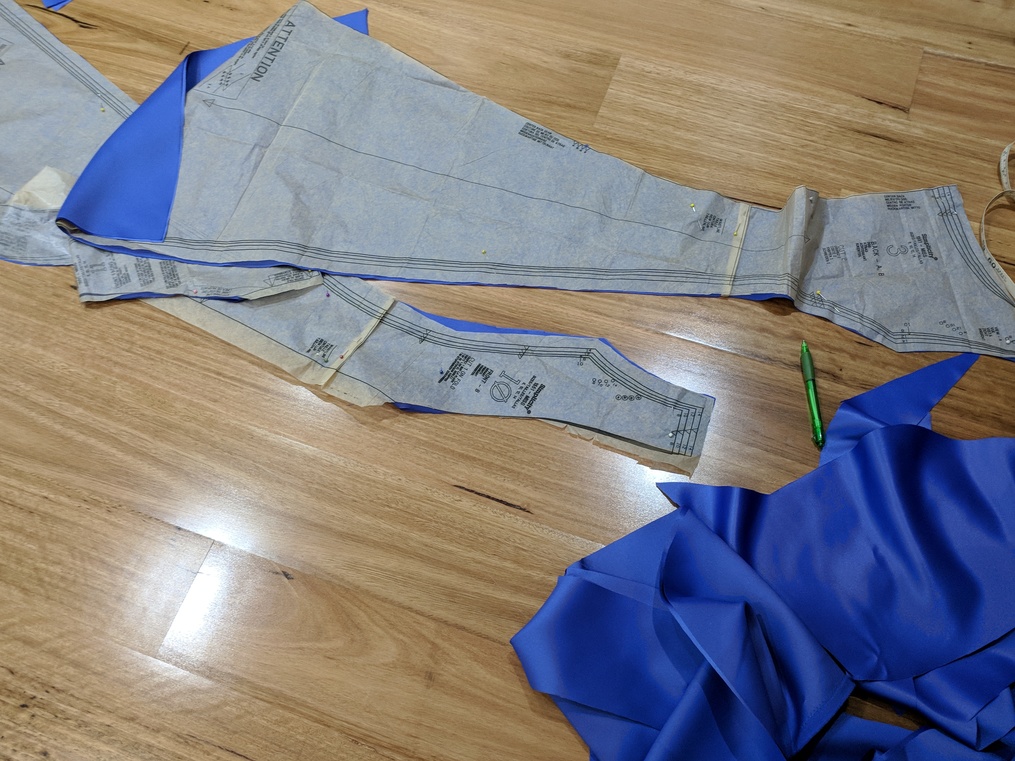 I had thought she might think it was a bizarre request, but I'd forgotten that she'd done a bit of performing herself in the past, so she was more than happy to help with the dress. Not only that, but she was a sewer and she knew where to go to get the best supplies.
We pored over dress patterns before finding one that I felt reflected the flowing nature of the clothes worn by the people on Verindon. Then we had to find the material. She knew where to go to get the best and we found a purple wedding fabric for only five dollars a meter. I couldn't believe my luck. We also bought some material that shimmered with different colours, giving a rainbow-like effect—something that was important on the planet I'd created. Read my books to find out why.
But therein we struck another snag—the rainbow material was heavy and as it lined the sleeves, the bodice wouldn't hold them up. But that wasn't going to stop my mother-in-law. On the spot, she recreated the top of the dress so that it would hold up, even with the weight of the sleeves.
When we'd finished, merely hours before my next event, I was so happy with the result. She'd made me a gown that reflected the word in my head and honoured the character I was emulating.
I wore it the following day and both the dress and the tiara I'd bought (finding that was much easier!) attracted a great deal of attention at Gold Coast Supanova. A little girl even asked to have her photo taken with me, which both delighted and surprised me.
I was so pleased that I was able to finally have something to wear that was not only nice to look at and worked in with the world I'd created but was also unique. I haven't seen anything like it at any other event and it still turns heads. She did a fabulous job.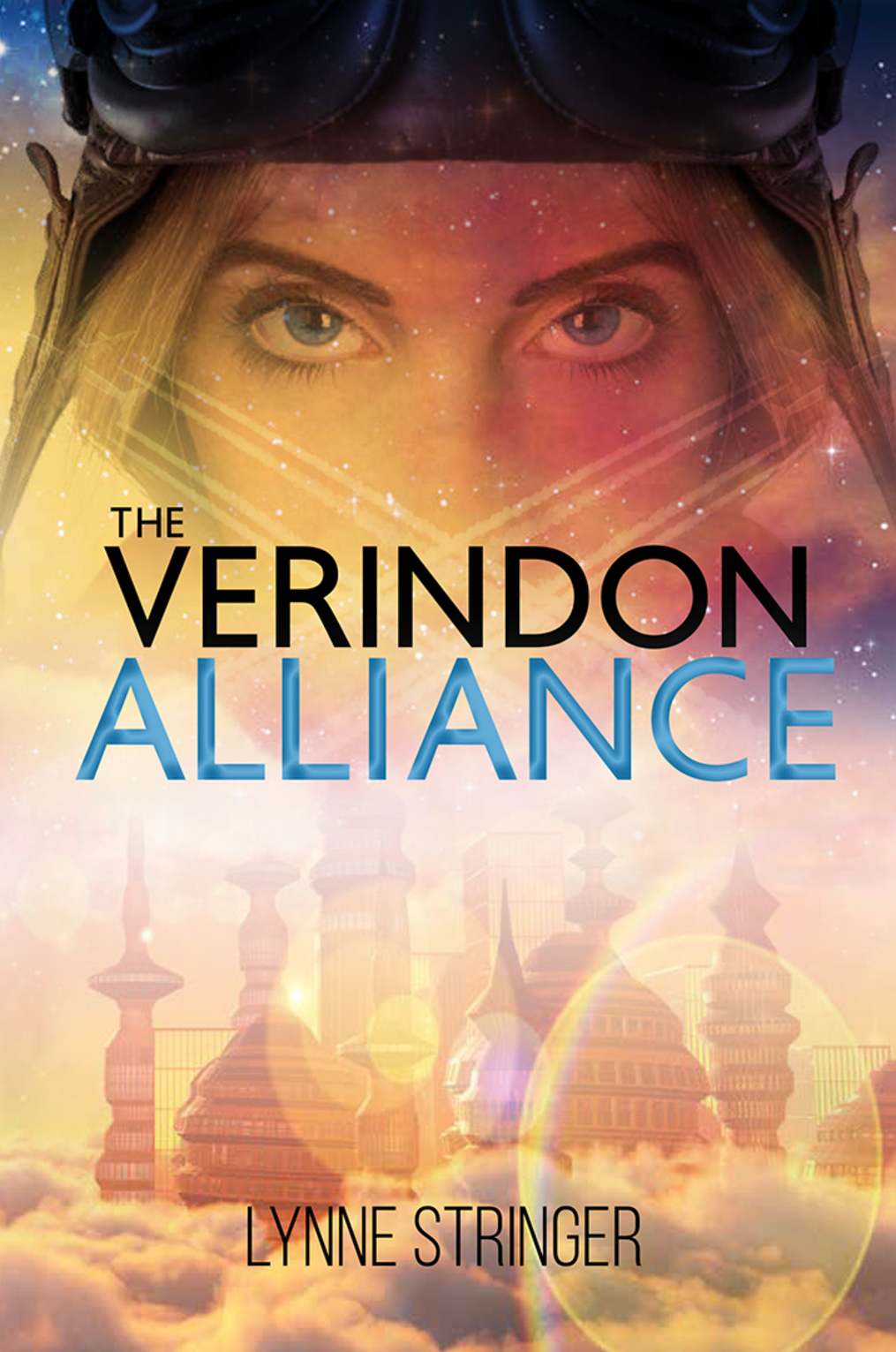 My latest novel, The Verindon Alliance, which was released on May 1st, is set on the same planet of Verindon I created for my trilogy. However, the characters largely keep away from events where long, flowing dresses are required. Instead, my main character, Vashta, is a talented pilot and spends much of her time in the cockpit of her plane.
Hm, I wonder if my mother-in-law could make some pilot attire? I don't think it would take more than a shirt and pants, and maybe we could find a helmet, even a set with goggles …
I feel another design session coming on!
Bio:
Lynne Stringer has been passionate about writing all her life, beginning with short stories in her school days. She began writing professionally as a journalist and was the editor of a small newspaper (later magazine) for seven years, before turning her hand to screenplay writing and novels.
Lynne is the author of the Verindon trilogy, a young adult science fiction romance series released through Wombat Books, and Once Confronted, a contemporary drama. Lynne's new release, The Verindon Alliance, is a new stand alone in the Verindon world.
Links: