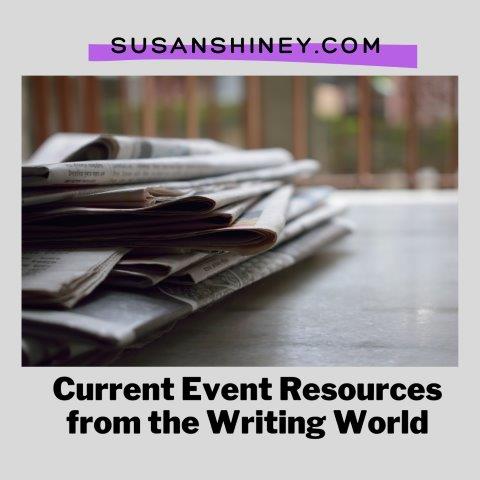 For this week's blog I wanted to put together a collection of resources related to news in the writing world revolving around the Black Lives Matter and Anti-Racism movements.
From Authortube:
Marisa described this video as "Activism in writing is important because it's a way that writers can combat white supremacy. If you're looking for ways that you can combat white supremacy on Authortube or using your author platform, check out these tips.¨
Marisa released this video on May 31st and I found it very inspirational.
From Traditionally Published Authors on Twitter:
#PublishingPaidme
You can look on twitter to find the individual responses of authors under the #publishingpaidme hashtag started by L.L. McKinney. The advances that authors are paid are not usually openly discussed. However to begin the conversation about the discrepancy of pay for African-American authors large amounts of authors began to tweet what their advances were.
Read about it here:
https://www.npr.org/2020/06/08/872470156/-publishingpaidme-authors-share-their-advances-to-expose-racial-disparities
The above link also includes an audio interview with L.L. McKinney.
https://www.theguardian.com/books/2020/jun/08/publishingpaidme-authors-share-advances-to-expose-racial-disparities
From Authors on Instagram:
#Sharethemicnow
I first saw this on Facebook where I follow the writer Cheryl Strayed, she posted that she would be handing over her Instagram account to Myleik Teele, the founder of @CURLBOX so that she can amplify the work she is doing.
Read about it here:
https://www.bizjournals.com/bizwomen/news/latest-news/2020/06/black-women-white-celebrities-sharethemic-on-ins.html
https://www.womenshealthmag.com/life/a32816455/share-the-mic-now-instagram-schedule/
Publishing Workers Took A Day off to Support the Movement:
#PubWorkers4BlackLives
1,300 workers in the publishing industry took last Monday off to protest and support the Black community.
"Recognizing the industry's role in systemic racism through its failure to hire and retain a significant number of Black employees or publish a significant number of Black authors, and through its pursuit of profit through books that incite racism, we decided to act," the organizers wrote.
https://www.vulture.com/2020/06/publishing-strike-racism-book-industry.html
https://www.businessinsider.fr/us/publishing-workers-calling-out-from-work-for-day-of-action-2020-6
Authors Speaking out on the Publishing Industry:
Dorothy Koomson describes her frustrations with the publishing industry:
¨Examples cited include being "the only Black person in the room having to explain why you can't award a certain book an accolade because it's racist and/or completely ignores the existence of Black people in a narrative about humanity", and enduring micro-aggressions that everyone laughs off "because the aggressor is too powerful to go against".
https://www.thebookseller.com/news/dorothy-koomson-publishing-hostile-environment-black-authors-1206131
https://www.theguardian.com/books/booksblog/2020/jun/09/publishing-has-ignored-and-pigeonholed-black-authors-for-too-long
Anti-Racists Books Top Best Sellers Lists:
https://www.tampabay.com/arts-entertainment/arts/books/2020/06/10/books-about-race-top-bestseller-lists-nationally-and-locally/
https://edition.cnn.com/2020/06/03/us/amazon-best-sellers-books-race-trnd/index.html
https://eu.usatoday.com/story/entertainment/books/2020/06/10/anti-racist-books-dominate-best-seller-list-white-fragility-how-to-be-an-antiracist-ta-nehisi-coates/5331188002/
Do you know of other important news events in the writing world this week? Please leave a comment below.