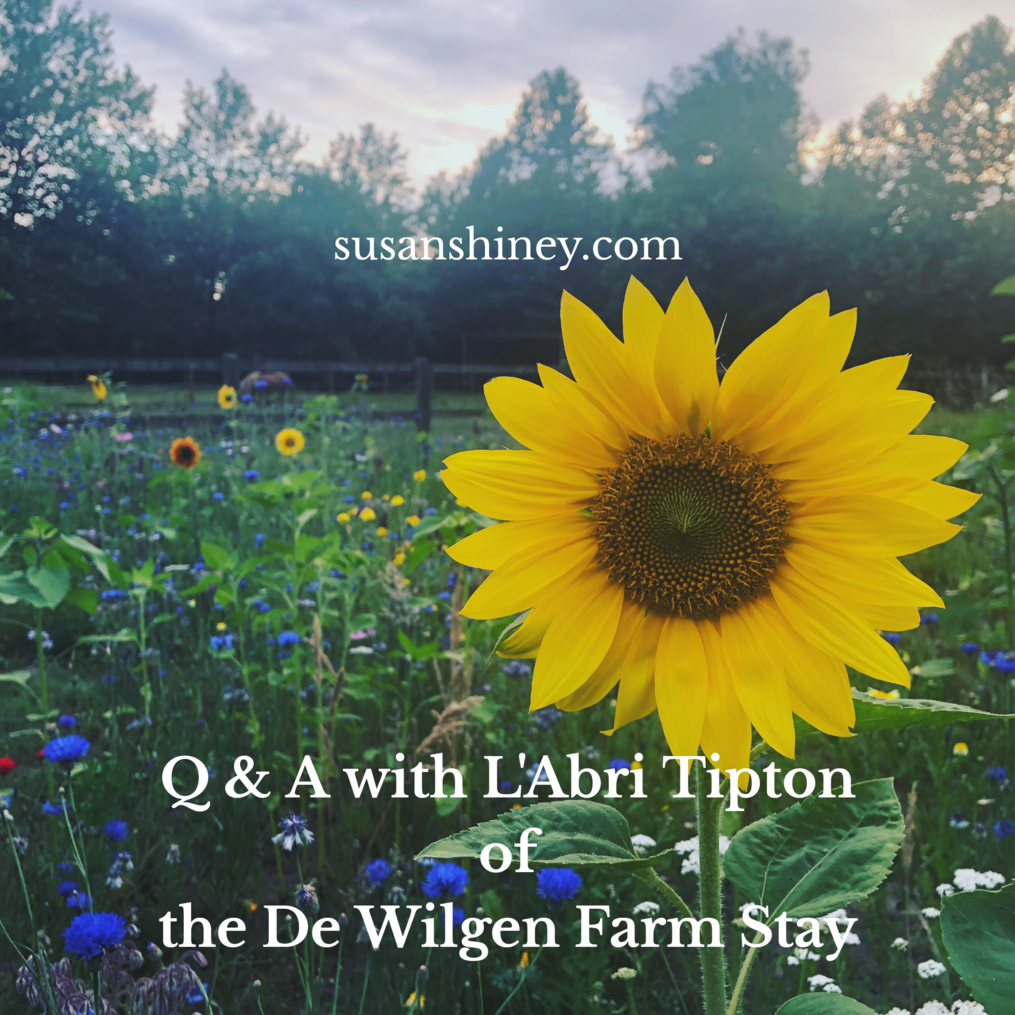 What is the De Wilgen Farm Stay?
De Wilgen Farm Stay is a small creative working residency in the countryside of the Flemish region of Belgium. De Wilgen is run by myself and my partner, Jonathan Vanhaelst. The residency is open during the summer months for one and two-week stays. This summer, now in our second season, we will be open for residencies from early July to mid-August. We provide space where writers and visual artists can come to spend time doing the work that feeds them. We offer a space to artists that allows them to focus on their work while we take care of day to day things such as meal planning and dishes.
Everybody with a creative project they need time and space to work on seriously is welcome at De Wilgen. Our intention is that residents use the house and garden to make their work and to find calm and focus that can be hard to establish in day-to-day life.
There is an outdoor component each artist's stay. The outdoor work component of the residency, 1 hour per weekday, means we spend time together in conversation (or silence!) with the plants that are growing and the animals that can teach us a lot about being.
The house is Jonathan's childhood home that he returned to six years ago after spending time in Portugal, the UK, and Ghent (not far from us). Many of Jonathan's folks still live in the area.
The house looks out towards the river De Leie located in De Leie streek. The name De Wilgen (Dutch for "The Willows") has two meanings. First, de wilg is a common tree in this area—the garden has several of them. These trees grow well in wet areas and along riverbanks. The second reason for this name stems from my grandfather who used willow wood for everything from poles to tool handles. De wilgen, willows, were always abundant on the farm.
This is the place that Jonathan and I are opening up to people by creating a community around the house and garden with the help of those who have creative work to do in the world.
Whether you're looking for time and space to finish the first or last draft of a novel or a quiet environment to make progress on a poetry project or graphic novel, we want De Wilgen to be a place for you to do that kind of work.
What makes the De Wilgen Farm Stay unique from other creative working residencies?
We are small, and we ask our guests for a little bit of help in the garden. We are small, smaller than Vermont Studio Center or Omi. Our size lends itself to someone who wants a more intimate experience.
An hour out in the garden before lunch gives people some motivation to get something done in the morning and then move around outside a little bit before lunch. Work is weather dependent and is adapted to each person's physical capabilities.
How is the De Wilgen Farm Stay set up (furniture arrangement, routines, etc.) to promote creativity?
We try to structure the day so those staying with us can get into a working routine. Meals are at regular hours and garden work happens at 11am.
In terms of space, there are three well-lit rooms in the upstairs of the house. Each room is simply furnished with a bed, a desk with a lamp, a reading chair, and a yoga mat. The bathroom with a shower and large bathtub is shared by residents. There is a separate toilet. Towels and linens are provided.
Downstairs there is a spacious and bright common area connected to the dining room where breakfast, lunch, and dinner are served. There are large bay windows in the common are which look out to the garden. Our living quarters are in a separate area just off the kitchen in the downstairs of the house.
Can you tell me a little about the landscapes surrounding the De Wilgen Farm Stay?
The landscape is the rural Flemish landscape. We are surrounded by corn fields in the back and the River Leie in the front of the house. Along the river runs a bike path connecting many of the small cities in the area. There are fields of flax, leeks, sunflowers, cabbage, and corn. On our property we have chickens, pigs (Georgia & Leonie), ponies (White Pony& Brown Poney), guinea pigs (Pauline& Marge), and the cat, Rusty.
What is the application process and how long does it take?
We currently have a simple application process via our website. We have an application deadline this year in mid-March and might extend this deadline to mid-April for Summer 2020 if we aren't at maximum capacity.
For Summer 2021, we will have a more formalized application process through Submittable and will have a mid-October to mid-December application window.
Are there any points of interest nearby?
Yes! Some local points of interest are Ghent, Brugges, Brussels, and Lille are all accessible by train. The nearest train stations are a 20 – 25 minute bike ride.
Bikes are available for residents who wish to enjoy the bike paths in the region or just bike over to the next town, Machelen, for a coffee at the chocolate café. Machelen is also home to an ice cream shop and the Raveel museum. Just up the river from us along the bike path is the Gouden Hof, a garden café and bar full of plants and parakeets.
What are the maximum number of people that can participate if I want to bring a group?
For groups, we have two single rooms and one double room. So groups can be 3 – 4 individuals.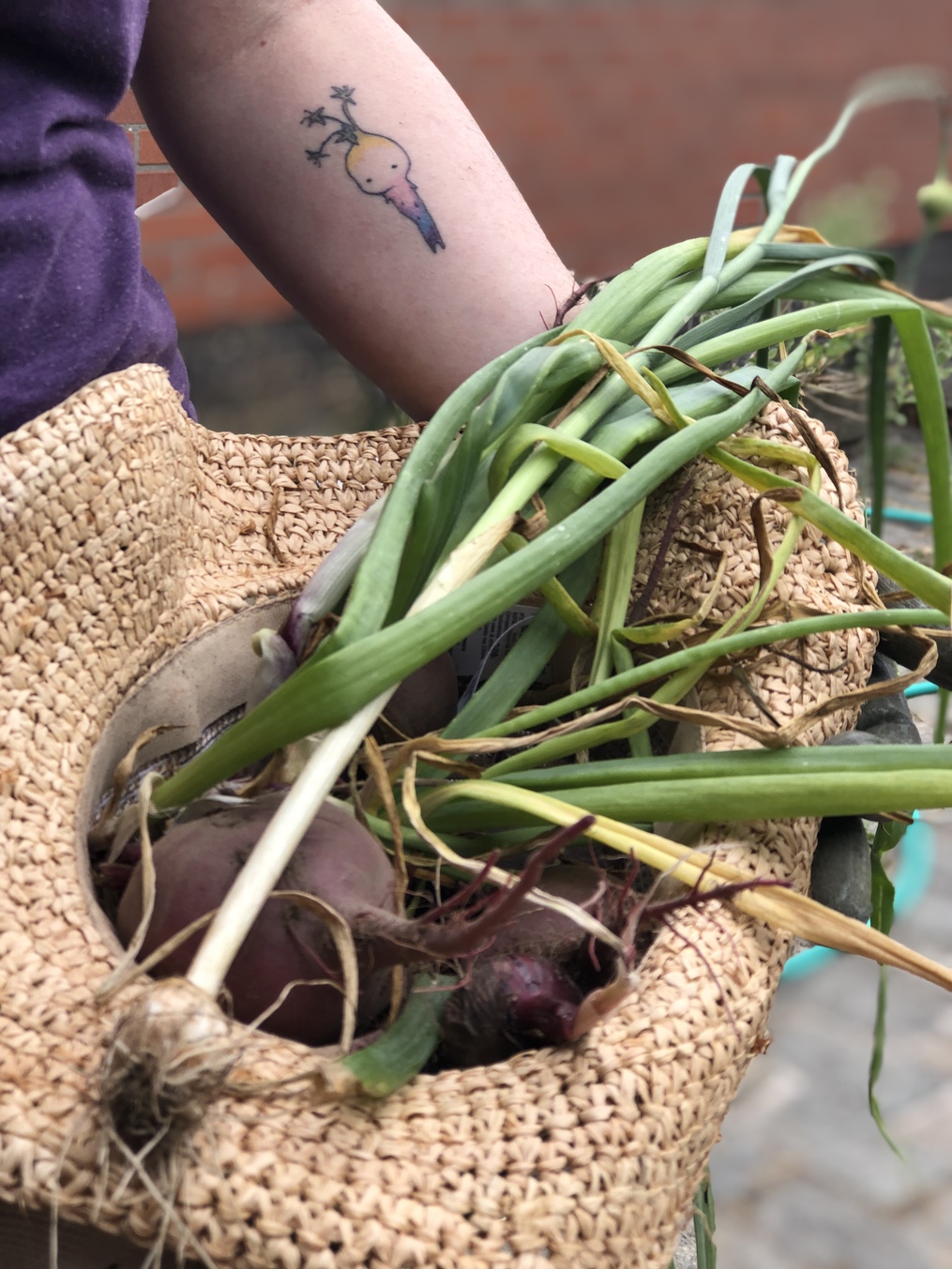 Can you explain a typical day during a De Wilgen Farm Stay residency?
Breakfast: 7am – 9am (serve yourself)
Garden Work: 11am – 12pm
Lunch: 12pm – 1pm
Dinner 7pm – 8pm
Apart from meals and garden work, residents are free to organize their work as they want. I personally try to organize my creative work in 90-minute cycles. Last summer one of our resident's worked on a poetry project in the morning and then used his afternoons to write articles for his professional blog.
What are some of the projects that people work on during their stay?
It varies. Some writers are looking for rest and need rest. Last summer, one poet was working on a cycle of sonnets. Visual artists have worked on specific projects such as a graphic novels, or a series of character studies. We have also hosted a PhD candidate working on a dissertation chapter, a novelist, and individuals who wanted to focus on reading nature writers during their time with us.
What are your thoughts on how space and community impact the creative process?
As Mary Oliver reminds us in her collection of essays Upstream, "The creative process needs solitude. It needs concentration, without interruptions. It needs the whole sky to fly in, and no eye watching until it comes to that certainty which it aspires to, but does not necessarily have at once. Privacy, then. A place apart —"
De Wilgen offers a place apart. Most artists in their daily life have to fight tooth and nail for this kind of working space. At De Wilgen when we have three residents who are all there working quietly alongside each other day in and day out, diving deep into their own creative solitude is beautiful energy to be in. The tiny communities created over a week or two of residency are nourishing and sometimes friendships made during the residency continue beyond sharing space together in Belgium.
The word "care" also comes to mind. Space and community dedicated to creative work allow the participants to care to each other in a way that the 9-5 jobs or periods of interrupted creative work doesn't allow us.
What if I don't want to talk about my creative work.
Is there a place for me at the creative working residency?
No one is obligated to talk about their work if they don't feel comfortable doing so. I've found that most artists have their own approach to guarding the privacy of their work.
What if I am not interested in the farming part at all, is that a problem?
We don't really have a lot of farming work, just gardening. But if being outside is not your thing, our community might not be for you.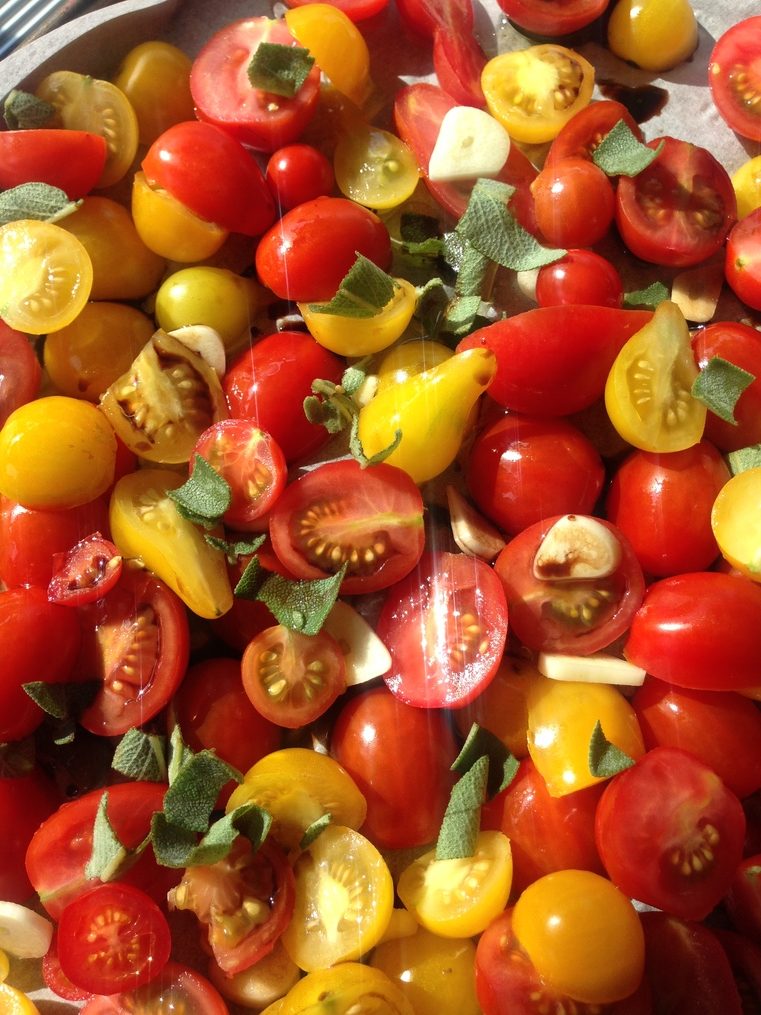 How do you go about planning the home-cooked meals you serve during the retreats?
At De Wilgen our approach to food is "simple but good". We currently have a recipe binder of 15 – 20 recipes that we rotate. Dinner is communal and starts at 7pm during the week.
Some of our go-to websites for recipes are Woks of Life, Minimalist Baker, and Post Punk Kitchen. Most of these recipes are vegan, flavorful, and leave the option for vegetarians and/or omnivores to just add cheese.
Our meal planning starts with the dietary needs and requests of our guests as well as what's available in the garden. Breakfast tends to be yogurt and fruit with muesli or eggs and toast. Lunch is sandwiches and leftovers. Depending on the group, we'll make quiche at least once for lunch during the week and maybe a pasta salad.
This last summer, some favorite meals were pitas with falafel, tabbouleh, and humus; roasted chicken legs with smoked paprika roasted cauliflower; rice and beet veggie burgers; sweet potato black bean avocado rice bowls.
I personally love trying different vegan baked good recipes and have perfected the following: vegan chocolate chip cookies, brownies, cupcakes, rice pudding, and cheesecake.
As a creative, how does running a creative working residency impact your process or creative life?
Co-running De Wilgen helps me structure my creative working time in the summers. My own writing happens in the morning, so I write and then around 10am or 11am am in the kitchen prepping food for lunch or dinner.
I mentioned care before, and I would like to return to this notion along with that of generosity. Caring for and supporting the work of others is an important aspect of my own creative work. The writer Simon Weil says that attention is a kind of generosity. I love that running the residency allows me to exercise my generosity muscle but giving attention to and caring for the work of others by creating a space where they can really get work done. That kind of giving feeds and gives me energy to do my own work in the mornings.
Since most of our residents have spent most of the day working alone aside from getting out in the garden, kitchen conversations during a coffee break or dinner may linger, and I love talking to our residents about their projects and their creative process if they are open to that. I also pick up book and film titles that I might not find on my own. In exchange, I get to share from my own collection of such information.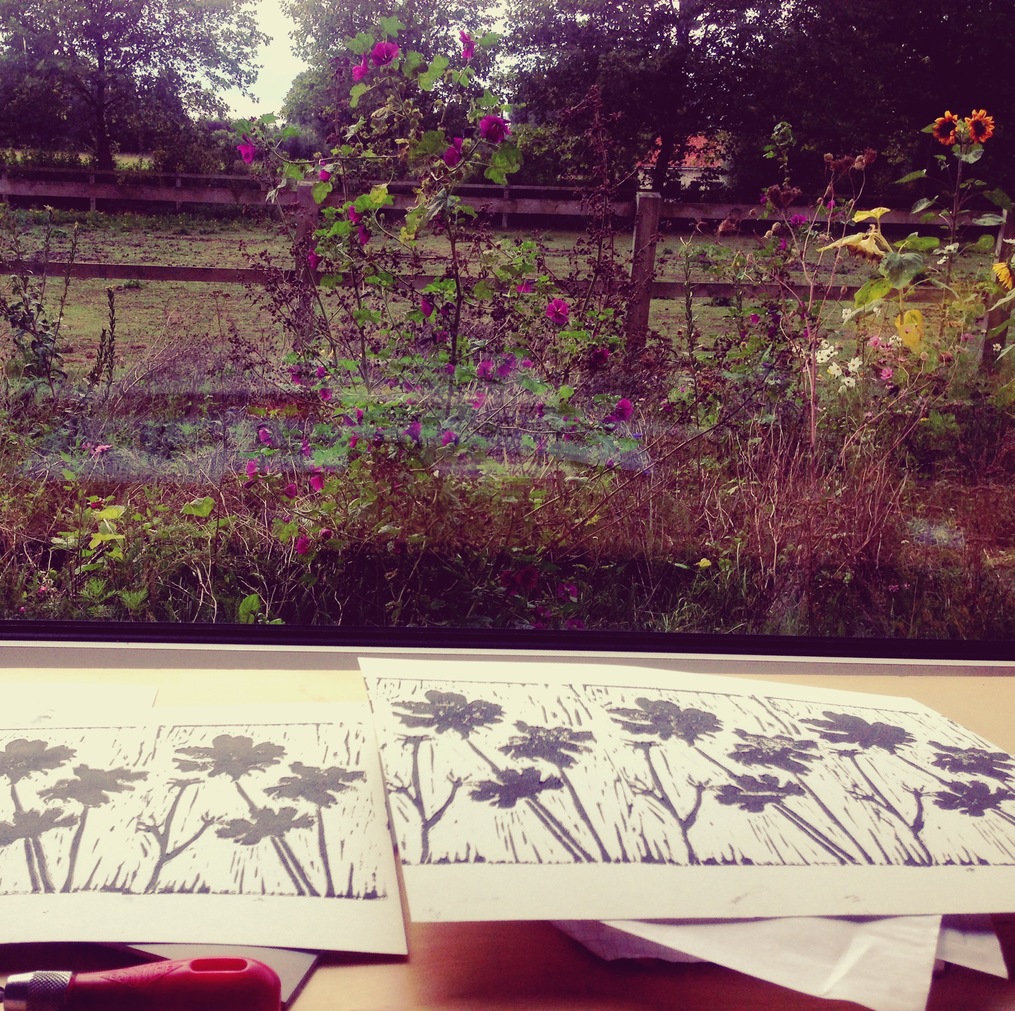 Artist Bio
L'Abri Tipton is a writer, poet, and printmaker who co-runs De Wilgen Farm Stay, a small creative residency space, in the summer months. Her work has appeared in print and online in Dispatches, Descant, Luna Luna Magazine, Conséquences, Lute & Drum, Magma, and Tripwire. She has also been part of live collaborations with The Enemies Project (London). She's currently writing a non-fiction book about having a body in the world which looks at somatic psychology and the numerous ways a body might carry its pain but also heal from it and grow. You can follow her on Instagram @thequietfight.