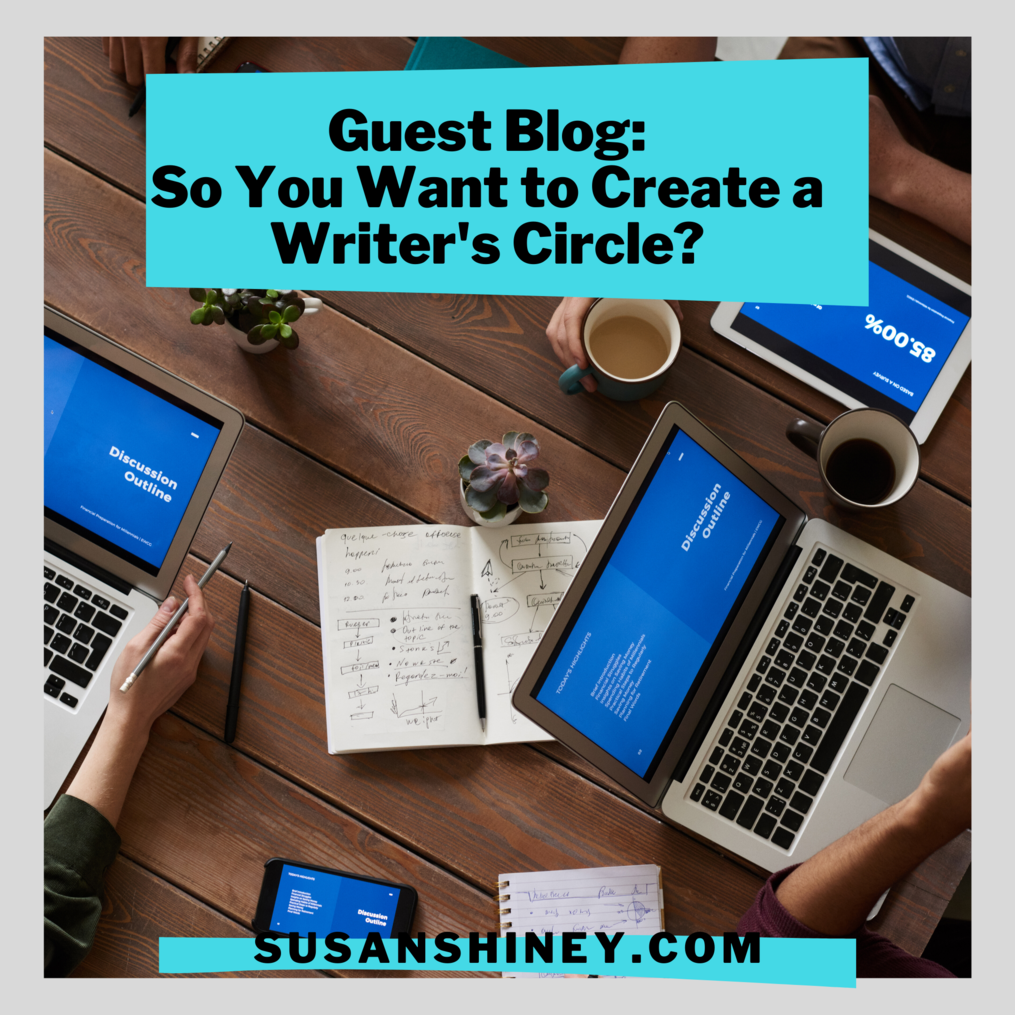 Guest Post by N. M. Browne
Writer – psychological suspense
When life goes to shit – Write a book?
I hadn't been thinking of it for years… it was more like a random 'knowing' that some day I would write a book and I gave it precisely no more thought.
Shortly after my Dad passed away in December 2010, I was left with the overwhelming feeling that much of what we stress ourselves about – deadlines, work tasks, spending time around people that are not our fans – don't actually matter in the grand scheme of things. They are busy makers – things that keep us from perhaps fully embracing what we could or should be doing instead. So as adrift as I was, I was pleasantly surprised when the idea to write the book I had always wanted to, emerged in my thoughts as clearly as the longing for my Dad.
I was an anglophone Canadian living in Northern France. I didn't know any writers. And I didn't know where to start. So, like any good researcher I went online and tried to find writers groups in France, in Lille specifically. What I didn't know at the time is that writer's groups, workshops, and conferences are not a 'thing' in France. French writers tend to go it 100% alone and even, so I've been told, have to contribute to being published. My search was fruitless but I did discover NaNoWriMo. Without knowing terms such as plotser or pantser, I started to write ideas for random creepy scenes on tiny pink post-it notes that I would like to include in my story about stalking and finding one's own agency. By November 1st, 2011, I thought I had an excellent outline from which to start. I did not. November was also my busiest work month full of travel, grading, teaching, exams, and prep for January. After 10 days, I gave up NanoWriMo, unable to sustain everything.
The following November (2012), I had a much more complete outline of scenes and had consciously safe-guarded time to tackle NaNoWriMo. I succeeded! I felt elated! I was left with the question though, Now what? How do I improve and how can I surround myself with other writers? Surely there must be at least one other writer or aspiring writer in Lille, someone who writes and speaks English?
Now what? - Start a Writer's Circle…
In January 2013, I put an ad in Connexions – the Anglophone newspaper in France. No response. After a few months, I came across MeetUp.com and created a group there. I got two members interested right away.
We met in my favorite local bar "L'Imaginaire', with it's rickety tables and solid wood pew seating. The owner, Jamal, a lovely Moroccan man welcomed this out of place anglophone who took up table space and wrote at great lengths. In our newly formed writer's group, the three of us agreed to share our work and give our 'beginner's' feedback to each other… It seemed a good place to start. I had little experience in critique groups and had never written a novel before. Christin, an aspiring writer, joined and started writing quirky delightful stories about her Grandmother Gigi and Martha shared her more somber and beautiful poetry. Perhaps I shared short stories, I don't even recall now. But I recall sharing something personal and spending time in creativity with these writers. It felt like home. But a home I didn't know I needed.
We met over a few months, into summer. As with many expats, one moved away and then there were just two of us. I put out another call for writers through MeetUp. We ended up quite haphazardly, a wonderfully functioning group of six. We met every three weeks, then bi-weekly. We each brought work, read it aloud with copies for everyone else to follow along. We gave our best feedback of what we liked and what didn't quite work for each of us, if anything. The group was convivial and supportive and as helpful as we could each be. There was no intervening necessary. Our group had synergy.
In the following Spring, May 2014, I curated and organized our first public reading at a local bar. We had a nice turn out.
Part way through the year, one novelist went back to the UK, our talented playwright left for Paris. And then finally, in September I think, Christin, an original member returned to the USA.
Call for members #3 – Should have swiped left.
Think of recruiting writer's group members like swiping through Tinder. The majority of members say they are writers. But what type of person do you want to open your 'writer's group' door to? If they are there for a hook up and you're interested in a long term reciprocal commitment…well… Be sure the members not only have the interest in writing but are also in line with the goals, values and spirit of your group as well. Otherwise, you and your group are better off swiping left.
With three of our key members relocating, we put out another recruitment call on MeetUp.com. For the first time the fit of new members became a real challenge. Some only wanted to practice their English. Some wanted to make friends. Some wrote in another language. One, although we all enjoyed his work, was unable to critique anyone else's work due to the nuances of English. One of our 'serious' new members confided later that she thought it was a drop-in group and only attended once in a while. A lesson learned is that inconsistency of any member interrupts the intimacy and trust that are necessary to share personal creative work.
Over the course of that year, I learned a lot about what worked before and why it wasn't working now. You might think it was obvious, but I really think I was blessed in the first two recruitment rounds! What I might have learned the first time around, I didn't have to confront until this third time. In the spirit of helping other writers be successful in creating and running writer's groups (and to avoid unnecessary challenges), I offer my six biggest lessons below.
Six grief-saving tips to create and run a successful Writer's group:
Decide the purpose of your group – What are you hoping to achieve by getting a group of writers together? Is this a community – a one-come-one-all sharing group without any critiquing? A critique group? For all levels of writers? More for newbies or for writers who have already publish or are close to it? Will your group be open to all genres or styles? Memoires, poetry, literary fiction, commercial etc.? Or more specific? In my group, the purpose was always to share our writing (in fluent English) and give feedback to each other with the aim of improving our writing. The purpose was also to be inspired to write by being surrounded by like-minded people.
Vet members – I did mention that the initial 2 recruitment calls were charmed! No vetting was needed - but during that third one? Wow. I gave far too much latitude to people, hoping that we might find some good members. And we did find a few (Susan Shiney being a total Rockstar that happened to join us! I'm blessed that she did. As a writer and as a friend). There were a few writers that simply didn't fit the goals of the group though. A thorough vetting and sticking to the purpose of our group would have weeded them out to begin with. In the end we started vetting for: Writers in English and able to critique others in English as a native language. Able and willing to attend 90% of meetings, contribute their own writing regularly, and give 100% effort to critiquing others – at whatever level they are able to. Unfortunately, we also had to add respect to that list (see below why a membership contract is essential and also a fabulous tool to come back to should you have any issues). So, what are your criteria? Decide on your member criteria and write it down – open recruitment once or twice per year or closing it when your group is functioning well. For example, our most dedicated members in the end all wanted to be published. One poet (already published) and three aspiring novelists (already published in other forms). In the end, with four serious writers with aspirations of being published and who were interested in learning from each other as much as possible, we decided to close the group.
Create a membership agreement – During that third year, this agreement did not exist. But those hiccups, and reflection and discussion with other key members, helped us to realign that purpose of the group and the types of people that we wanted to work with (respectful, benevolent, and who would show up and do the work). At the beginning of the fourth year, with the help of active group members, the membership agreement was formed. All current members were asked to sign it and new members would have to agree as well. Contact me through Susan's blog to see the form as inspiration for your own group. In the end we were able to weed out members that simply did not match the purpose and spirit of our group. I also decided that serious inquiries would meet with myself and one other member for coffee before ever stepping into one of our meetings. The amount of time wasted on introductions and getting into the flow was just not acceptable, only to have the person not fit. So, coffee first, and then an invite to join us for three meetings before being accepted into the group. I highly recommend a trial run for everyone's sake.
Designate an organizer – If organization and regular communication are not your strong suit, engage a member that thrives on the task. Or at least is skilled and willing 😊. A group email confirming dates, locations, deadlines etc. can keep everyone on track. As our group started getting more complex, some dates or meeting venues changing, and doing open readings in the community – this communication was essential. A huge thank you to Susan for taking this on and helping our group stay cohesive and on the same page over time! Definitely not my strong suit.
Quality over quantity – Aside from our first fabulous year. Our goal was to have 6 regular members. But if those 6 are not a good match? Well, there are other groups out there that might fit them better and other writers out there that just might be finding their way to you. It's like dating. There are plenty of other fish and if the spots are already taken, then the good ones might slip you by.
And finally,
Safeguard the spirit and integrity of the group – Have difficult conversations as quickly as possible and if there is no change or the fit is entirely lacking, fire people as needed. And do it quickly. We had a prospective member join us before the recruitment safeguards were put into place. They were a prolific, professional writer and yet, in our meeting, their idea of critiquing seemed to be bulldozing other's work and telling them how to fix it - while not submitting their own work. Apparently, they had been to one meeting previously where I was not in attendance. I could only hope they hadn't done the same thing then. As it was, they were not invited back despite their professional credentials and talent as a writer. As the founder of the group, I spent time with members afterward attending to the safety of the group - being very clear that this type of feedback wasn't respectful nor acceptable. The membership agreement can also help weed out deadbeats or people who turn out to not be a good fit. It helps make this easier although obviously it shouldn't be used lightly. If someone is motivated, benevolent and adds to the groups work then often an open conversation can solve most issues or clear up misunderstandings.
Although it looks entirely different now, the Lille Writer's Circle is still functioning in spirit and by distance. 2012 to 2020. Eight years! There are currently six alumni 😊 living in four different countries (six different cities) that continue to find new ways to work together and support each other. Whether reading craft books, congregating in Brussels for a day of writing and reconnecting, or a weekly accountability and trouble shooting virtual meeting with a nine hour time difference… We even swapped entire manuscripts last summer – a total gift of feedback! Aside from these fellow writers being beautiful, inspiring, and strong women, the common goal and spirit we share regarding becoming better writers is what enabled the group to thrive again and then stay connected in our writing lives.
I wish you best of luck in creating or running a Writer's group and can be reached by email if you have any questions or comments. Happy Writing!
Are you thinking of starting your own writing circle? Please leave a comment below.
Hi! Susan chiming in here. If you are intersted in including a book club with your critique partners, I wrote a blog about that here.