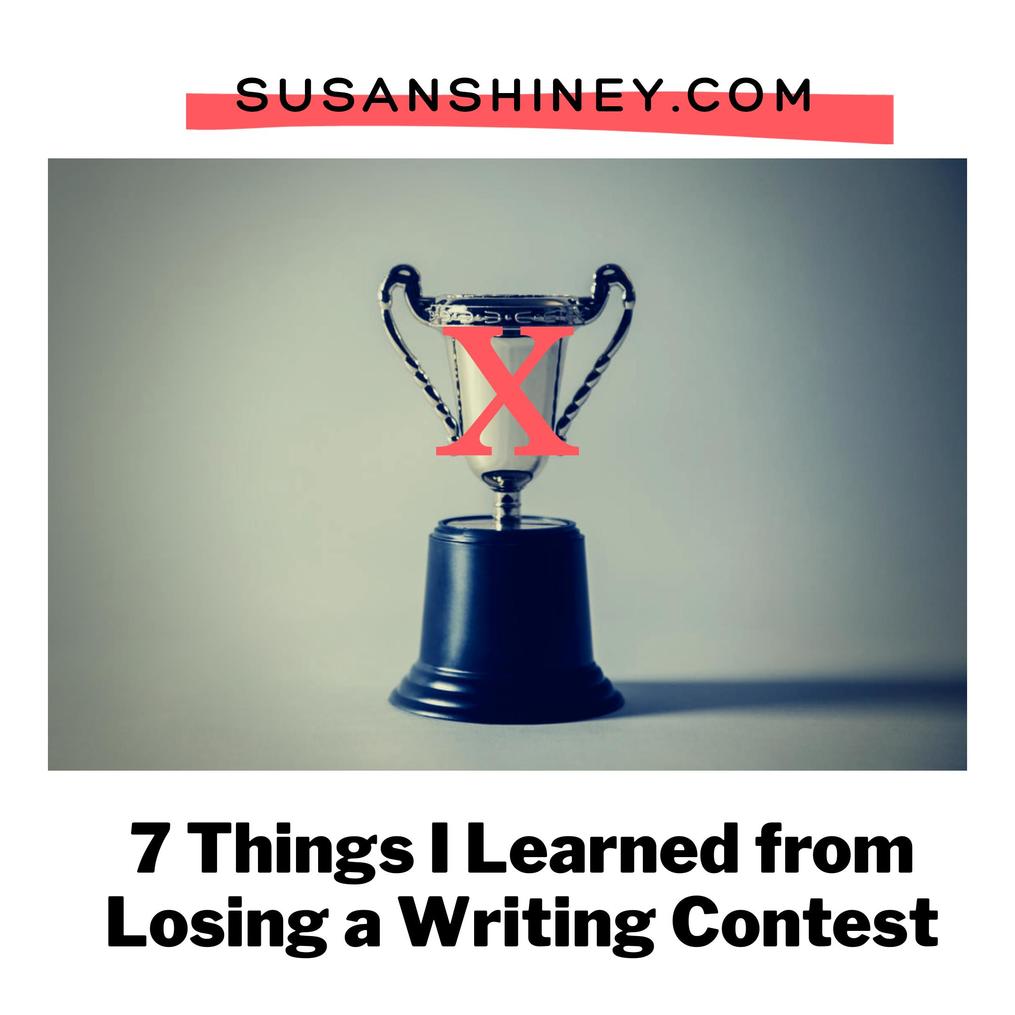 Many people ask: Is it worth it to pay for a writing contest? The odds of you losing that contest are extremely high, so that is a factor. However, I think it is worth it if you get feedback from judges, so you are basically paying for a professional critique. In January 2020 I participated in the NYC Midnight's Short Story Challenge. The entry fee was $48 if you signed up early before Dec. 12th and $58 if you signed up afterward. They pin writers from all around the world against each other to write a 2,500 word story in 8 days. They assign a genre, character, and subject to each group of writers. Three judges for each group of about 40 writers choose the top 5 stories to progress to the next round. Every writer that participates gets feedback on what the judges liked and what they think the writer should work on. The participants received the results and the judges feedback at the end of March 2020 just in time for the next round of the contest to begin.
Of course, I fantasized about opening the list of winners and seeing my name there, or even getting listed as one of the three honorable mentions, but it didn't happen for me this time and that is alright. I have been processing what I got out of the competition to help put the losing in perspective.
So, here is my list of seven things I learned from losing a writing contest and why it was worth paying for:
1.It is much easier to accept if you followed your heart for the story and didn't write what you thought would win.
The first time I participated in this contest several years ago I was assigned the suspense genre then too. I wrote a story that I thought the judges would want and tried to make it a typical suspense story that did not follow my sensibilities at all. When I lost with this story it was devastating because I wasn't connected with the material. I put my character through hell and it was very uncomfortable for me, but I thought that is what you had to do to make it suspenseful. In this year's story I loved the characters and the fantastical elements that I included and felt like it reflected who I am as a writer. If you want to read the story you can find it here.
I was also glad that I had paid almost fifty dollars to participate because that drove me to give it my best and take it seriously. I didn't make it this year, but in eight days with those story assignments, I did my best and I don't have any regrets about how I used my time in preparing. Yes, I have ideas for how I would schedule my time differently next time and I will talk about that in another part below.
2.Looking at all of the content produced from the experience helped give me perspective on how the process pushed me creatively, which is a win in itself.
In addition, to having a story of the month completed (I publish one per month on my blog) I also have this blog article that I am writing now and another blog post that I wrote about five reasons why I like doing writing contests with an overview of the NYC Midnight contest. That is three weeks of material!
I also was also able to post my daily progress on my Instagram Stories so my followers could track what I was up to and experience the madness with me. I have included the daily posts on my Instagram Profile in the Story Highlights section entitled ¨Writing Contest". I also had several Instagram posts for my feed.
I connected with NYC Midnight writing challenge community on Instagram and Twitter through the hashtag #shortstorychallenge2020. I tweeted most days about my experience and loved watching everyone complain during the last twenty-four hours about how little time they had left or those talented few that actually turn in their stories early for the rest of us to be jealous of. It was nice to cheer each other on virtually at the end.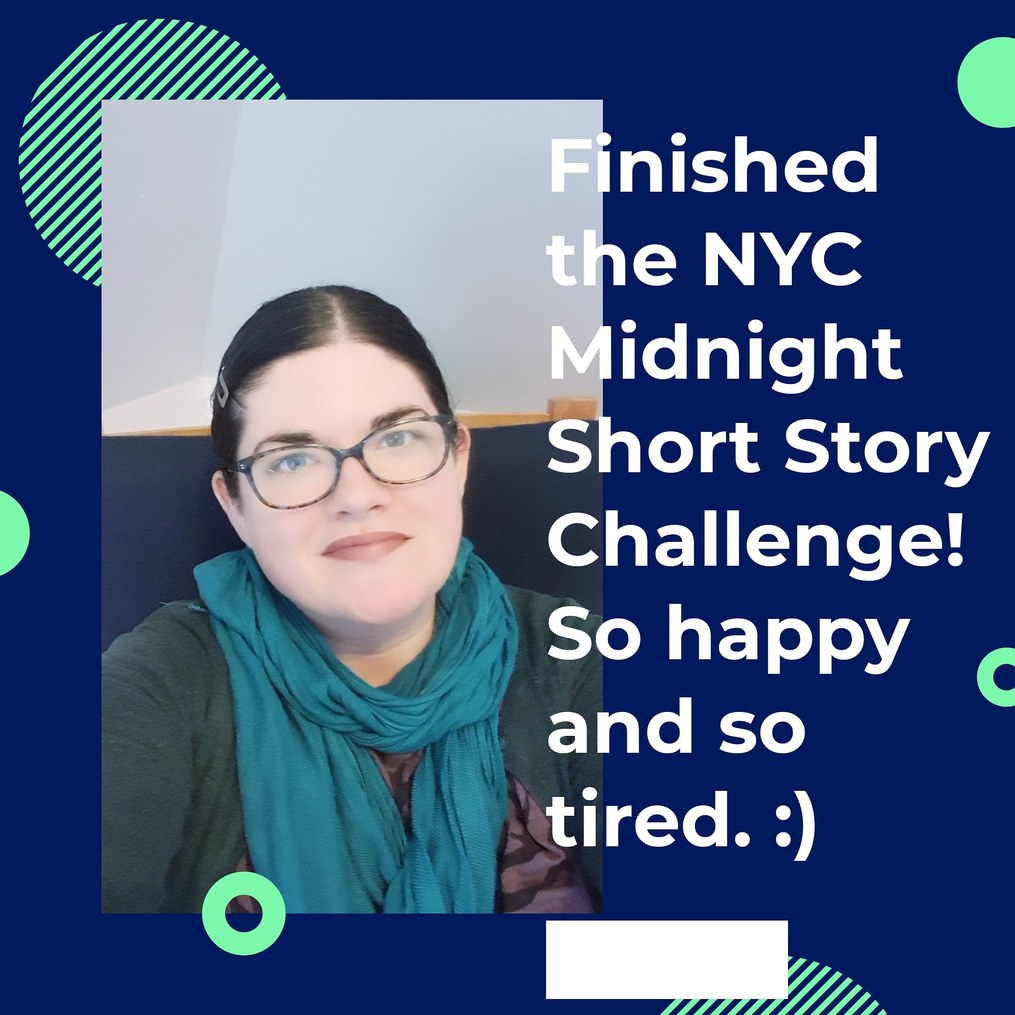 3.The judges gave me feedback about the transitions and settings I crammed into a 2,500 word story and to be more focused.
Part of the mania of doing this story in eight days for me is to be able to find an idea that I am passionate about that covers the genre, character, and subject requirements and can fit in such a short space. It is a challenge for a reason and pushes the limits of our creativity. I tend to have massively complicated ideas that need to be simplified and the next time I do the contest I will need to include that in my brainstorming process more. Once I started writing and spending so much time with the beginning, middle, and end it was too late and I had already invested so much time in the story.
During the outlining phase I need to make sure I am more focused and sticking to one location where the scene unfolds. I also should have read more examples of winning stories online, I signed up for the forums after the contest and that was a mistake too. I should have joined beforehand and read more winning stories before the contest to see the elements of what the writers did with their word counts.
I started my story near the main character's house, then the middle of the story was in an underground hive area, and the end was at a police station. I love the Story Grid and in this article they talk about the word count for scenes. Shawn Coyne from the Story Grid mentioned that 2,000 words is a good number for a scene. And one scene includes one setting for things to unfold. I could have just honed in on the underground hive area and then I would have had more words to describe that world more because the judges had a lot of questions about what was happening there.
4.My instincts for what I was most excited about in the story was appreciated by the judges, well a judge.
The first idea I had that I wanted to build the story around was a blue paneling sculpture along a path that had whispering bees crawling around it. This is the visual that kept me going when I was frustrated with my genre of suspense and not going too far off the rails into a fantastical world. One judge described this part as 'stunning' and I loved that this was validated and gives me the boost to keep harnessing these moments in my stories.
5.The judges liked my character's and the voice of the main character.
Building characters and their voices is something I have been working on in my craft and even though I didn't win or progress to the next step, it was great to see that I am on the right path with this. This also helps me when I revise my other stories and my novel, to remember to cut the things that don't work and leave in my strengths. I will continue to think of ways to highlight the types of characters I create and their unique voices.
All three judges mentioned either my main character Kalista and the way I set her up as something they liked or the supporting characters of the children that came to lure her to the trap were a stand-out for them. One of them mentioned that they liked the focus on Kalista and her voice through out the story.
6.Bringing the fantastical into my story requires a lot more words than I had. Not all readers can suspend belief without more explanation.
The genre aspect is a big one. What do people like to read? Of course the judges opinions are subjective, but their comments come from a viewpoint on craft. Would I have done better in the fantasy genre or fairy tales? Maybe. But that is another aspect of the challenge as well. Get out of your comfort zone. There is suspense in fantasy stories, but do lovers of suspense read fantasy stories, I guess it depends. I notice that the people that critique my work who read a lot of fantasy, magical realism, or surrealism they have less questions about the logic of my writing. I also wonder if everything needs to be explained, I like things to be more open. Which brings us to the last point...
7. I need to always leave room to have a reader look over my story and give me feedback.
I didn't do that this time. This was intentional. The last time I did the contest I had two readers give me feedback and it sent me in this crazy direction because I only had 8 days to work on it and I lost my voice in the process.
Next time I do the contest I will make sure to leave enough time to have a reader. It would have been helpful this time to answer a lot of the qualms the judges had with my story. I had a lot of blind spots as the writer who was way too close to the story and had slashed thousands of words that helped make sense of the world I was building.
The judge's had questions about the motivations of the villain Weavering, the organization of the underground world, and the arc of the main character while in peril. These all probably would have come up if I had an outsider's eyes on the story.
Some of their questions also related to how deep I went into research on beekeepers, my character assignment for the story. There were parts that made sense if you understood the intricacies of beekeepers after all of the youtube videos I watched. I let myself go too deep, another blind spot.
Overall, I gained a lot from this experience and it was totally worth paying for the judges´ feedback. I will definitely take part in the NYC Midnight contest again because it it forces me to grow as a writer. Most of the creative arts are filled with rejection and critique and that scares a lot of talented people off. Learning to accept the loses and keep trucking is a skill writers need.
How do you deal with loses and rejections with writing?