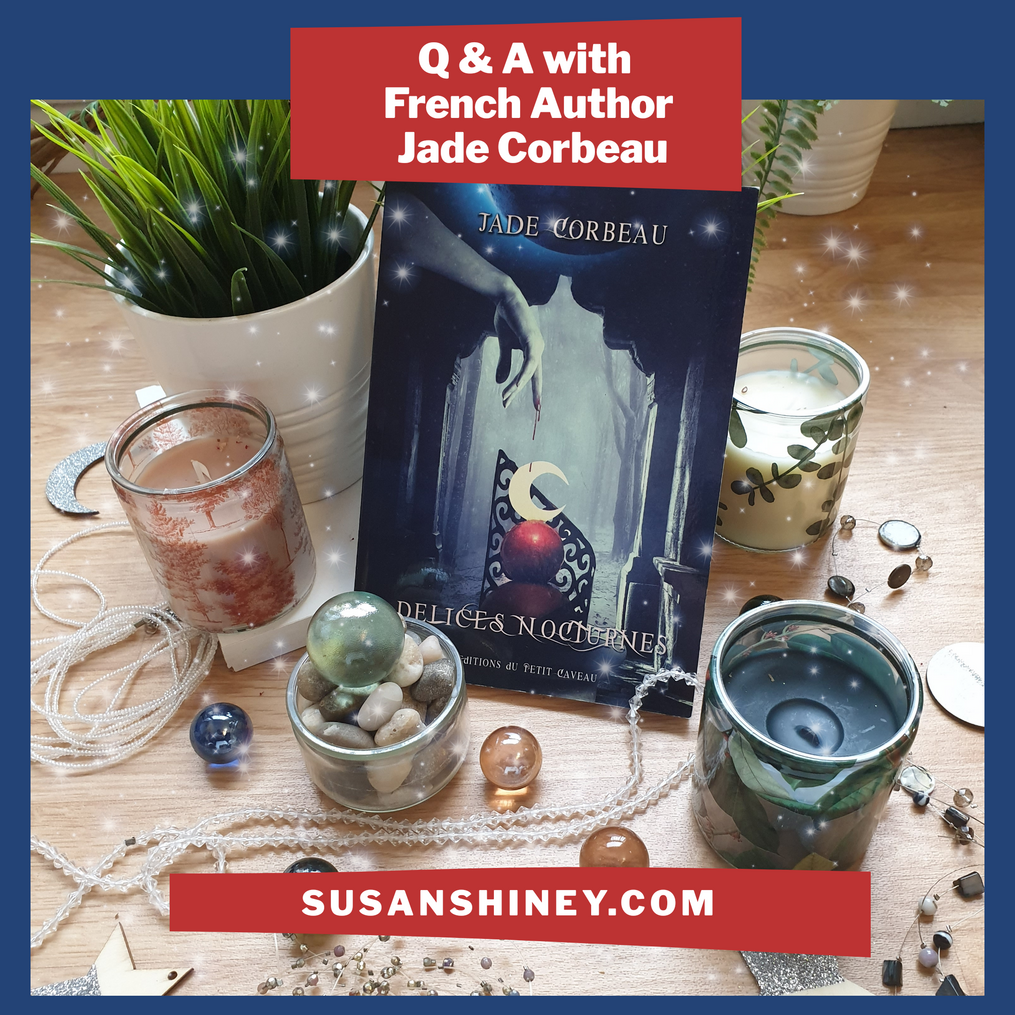 Tell us a little about yourself.  
Like a cake, I am made of several ingredients, including chocolate and stories. On one hand, chocolate is a delicious and comforting ingredient, and on the other hand, it's a raw, beautiful and artistic material. All these features inspire me in many ways. Regarding stories, I'm fond of both reading and writing. I love to discover fictional words and their fascinating characters, as well as creating my own ones.
What kinds of stories do you write?
I focus on my characters and their relationships, the difficulties they are facing and how they are dealing or coping with them. I tend to write more romance than adventure. I write stories about people being hurt, but also about transforming pain into art (or devoting oneself to something in order to forget and/or overcome the pain). I also mention themes I hold dear : chocolate, LGBT+ characters, art, and a mixing of realism with a splash of fantasy.
When did you know you wanted to be a writer? 
Being a writer was never a goal in itself, nor a career path I took. I just started to write when I was a child ; I needed to escape my daily life and I was able to create stories, so I just wrote. When people started to read my stories and told me they enjoyed it, I realized I wanted to continue both writing and sharing it with readers.
Who are some of your favorite authors? 
French ones : Emmanuelle Nuncq (also known as Camille Adler), Estelle Faye, Christophe Arleston (Le Souper des Maléfices), Anthelme Hauchecorne.
English ones : Gail Carriger (Parasol Protectorate series), Jody Lynn Nye (her short stories in the Unidentified Funny Objects series), George RR Martin (Fevre Dream), Neil Gaiman.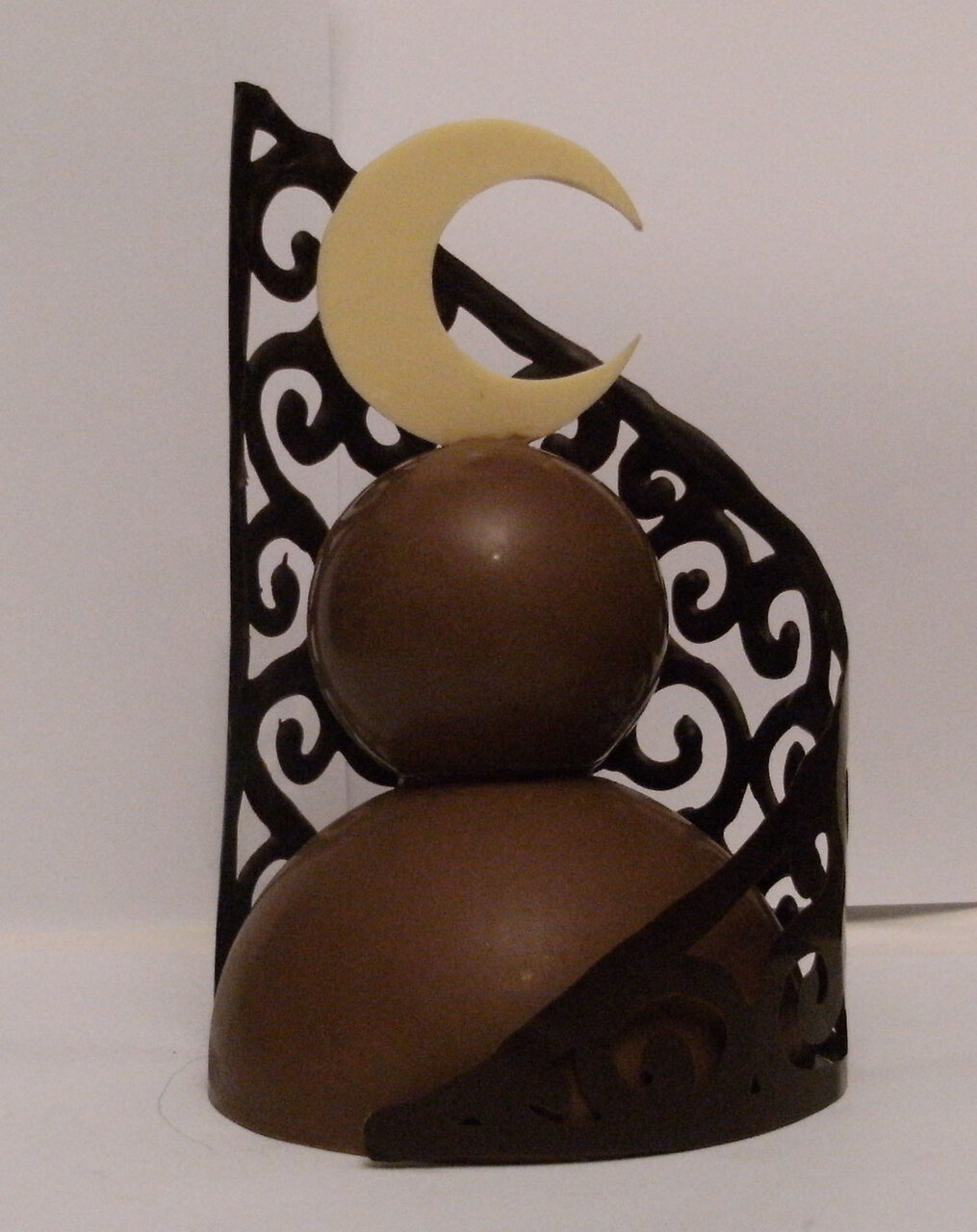 Home made chocolate sculpture.
Where did you get the idea for your first book? 
My partner told me about a publisher of vampire stories, looking for manuscripts which theme was « satin, canine et chocolat ». I was inspired, and I wanted to write about a human loving chocolate, though he lost the ability to eat it after unwillingly turning into a vampire, so I gave it a try.
How long does it take you to write a book? 
From eight months to a whole year. I need hours to write a few pages. Since I'm not confident in my own writing, it can take me two to three whole weeks to write a single chapter. And most of the time, I write the same chapter in three to five different versions.
When will your next book come out? What will it be about?
My next book should come out by the end of 2021. It's the sequel and ending of my previous book, so it will be about a bunch of characters, both humans and vampires. It will also be starring a bit of chocolate since one of the vampires is a chocolatier. Like the first one, this book is not about vampires attacking people nor humans chasing vampires. It's about cohabitation between the two « neighbouring species », and the story portrays the daily life of a few of them. The first book focused on two men's point of view, and this one focuses on two women's point of view.
Do you have any favorite writing tips or advice you would like to share? 
I'm not sure I'm in any position to give advice, but I'll say this : there is no such thing as a stupid idea. What matters the most is the way of expressing the idea. It's not easy to find your own way of crafting and conveying your ideas, but it doesn't mean it's impossible. Sometimes, it only depends on the amount of time and efforts you want to pour into. I believe that reading other authors and sharing your draft with the people you trust are also helpful, since it stimulates the imagination.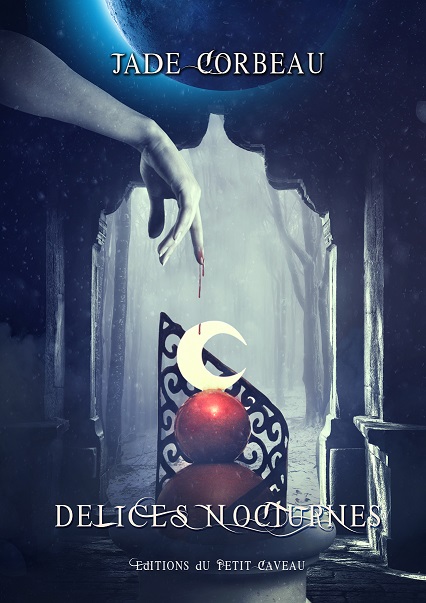 Where to find my previous book :
Author Bio :
Once upon a time, in the summer of 1989, a little crow named Jade was born. She was creative, and enamoured with books. Over time, she ventured into mangas and fantasy books, and also tried to write a few stories on her own.
Then, the crow fell in love with chocolate, and it became a huge part of her life (in her writings, food, jobs, etc.). Furthermore, the crow met a special cat, sincerely infatuated with her. Thanks to his support, trust and love, Jade Corbeau published her first book.
The cat and the crow are still an item, and sometimes write together under the pen name Jarod Felten.